At first glance, it appears that implementing eCommerce discount strategies and tactics won't be a profitable move. But this is not the case. The only thing is, proper objectives and studies should be conducted before offering any discounts. Even after implementing an offer, It has to be carefully monitored to see whether the intended results and outcomes are the same.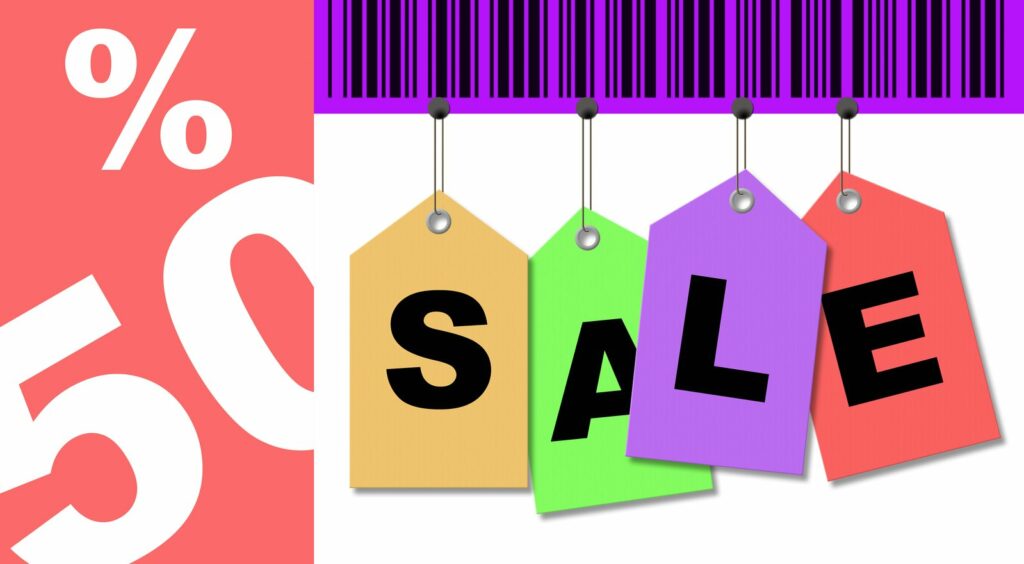 Make the customers come back to the store is the first intention while offering a discount. This is for nothing but to increase sales of your eCommerce business.
Why give a discount?
I know people who wait for festival season to buy products. Buy One – Get one free, 50% off, save Rs33 – These are the ever winning words that customers fall for.
There aren't any particular reasons to include discounts and offers to your business. At the same time, that part cannot be excluded.
Some situations in the business are favorable to put up an offer, while some are not. What matters is when we choose to give a discount and how it is done.
If you are an e-store owner, you'll probably be looking for a 'profitable' reason to implement eCommerce strategies at your e-store. Usually, eCommerce business owners say that implementing discounts hurts the business. Sometimes yes, mostly caused due to overdoing it. This can be the condition, but not necessarily always. With specific tactics, you can overcome this problem and be a profitable eCommerce business.
For example, if the shop owner raises some offers every weekend and when the shoppers identify this pattern, then during the weekdays the sales will be low, and your business will suffer. To avoid this situation give eCommerce discounts randomly.
A proper understanding of different methods of discounts is necessary to discover whether a discount is a lucrative tool for your business or not. Continue reading to know more about discount strategies and tactics used in eCommerce.
When to put an offer?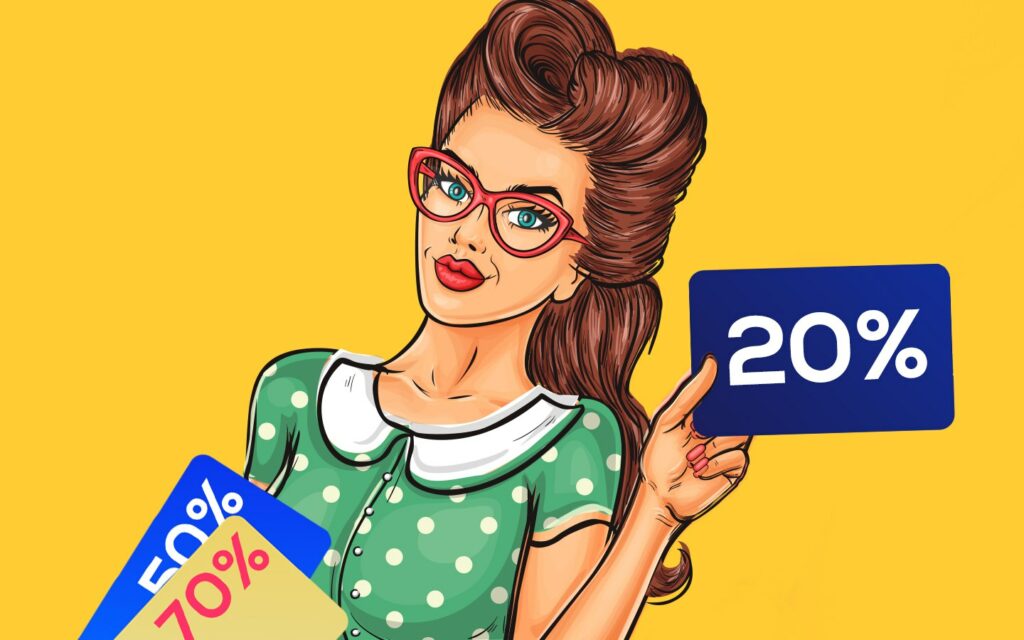 Every discount strategy that is going to be implemented will depend on the type of store being run. Discounts are most suitable for stores with large margins because it can help increase sales and achieve desired revenue goals. This is not the case for small-scale businesses.
Comparatively, they have a smaller profit margin to be met and offering discounts for customer acquisition alone will have negative impacts. Instead, the strategy which can be used here is offering discount coupons.
Here are some practical ways to implement discounts for E-commerce businesses
#1 New Collections:

Announcing the arrival of the new collections or products along with the offers. This method can easily grab customers attention. Introducing the arrival of new products reaches customers with word of mouth while offering a quite good discount.
#2 Clear excess and old commodities:
There are situations where you mistakenly over- order products for your Store. During such a situation give a discount to move the products instantly.
#3 Festivals and season sales:
Festivals and seasons are mostly known as the offer season. There are plenty of holidays and celebrations throughout the year which gives the opportunity to offer a discount.
Among them, there are some events where you provide a discount naturally, and for some events, you get to creatively implement a promotion strategy. During these days customers will be actively looking for offers.
#4 Large customer orders:
Buy more save more is a typical discount which can make people buy more products and at the same time, the store owner can move the stock. This type of offers encourages shoppers to purchase products in bulk.
Moreover, it is observed that buy more get more offers are more effective in business to business sales.
#5 A group of people( Students, Mothers, etc):
Public awareness can be quickly built while targeting a particular group of audience. Making offers and deals with such group creates goodwill for the business, and they will refer the products a person of the same group.
#6 Products that are perishable:
Sell the products which are perishable at lower prices as itis much better than finding a method to decompose bulks of such products whose expiration dates are closer.
Pro strategies for discounting in E-commerce
#1 The loyal customers
If a user has made a purchase in the past. Don't wait till the next time he stops at the store. You can reach out to the customer with an offer for the product that he is going to purchase. This can be prudent and also a way to thank a loyal customer for maintaining the business with you.
#2 Discount for influencers:
Forming allies with social influencers such as industry bloggers are common in the E-commerce field. While getting in touch with them, including discounts.
This as an incentive encourages them to try out the product and promote it through their social channels. This results in a good Exposure for the business.
#3 Emails for carts abandoned:
To engage the customer with the same product that has been abandoned by him, one can send a discount coupon valid for some time. This invokes the customer to come back and buy the product.
Here is a list of E-Marketing Services which you can rely on your store with.
#4 Referral offers:
Offers can be made for the current customers when he refers to a new customer. This is worth implementing as customer acquisition can be met.
#5 Instead of discounts:
Implementing seamless discounts may result in decreased Return Over Investment (ROI) and also it will be hard to obtain long-term customers. Instead of deploying discounts, store owners may follow an adaptive pricing model.
A product could have different versions, and one can sell them under varying prices. This could catch the attention of different types of shoppers.
#6 Free shipping:
This is a popular discounting strategy which is widely implemented in the E-commerce business. People opt to buy products which provide free shipping.
Implement free shipping if it goes with the profit margins.
According to bargainfox the consumer psychology about free shipping works like this
The #1 criterion for a user to make a purchase online is free shipping.
47% of users will abandon the cart if they find out that free shipping isn't included during checkout.
Various discount methods
It is to be understood that not all type of discounts is created the same. To apply some discounts the user's participation is required whereas the others don't. Store owners can give away free discounts or make the shoppers earn their discount.
Read on to know different discount methods and their benefits
Discount codes
These are the common types of discounts which you can see on E-commerce websites. It is a series containing numbers, letters or special character. The shoppers can avail the offer only after entering the series.
The store owner can use this method because they are easy to distribute. Social networks and Emails can be used for this purpose.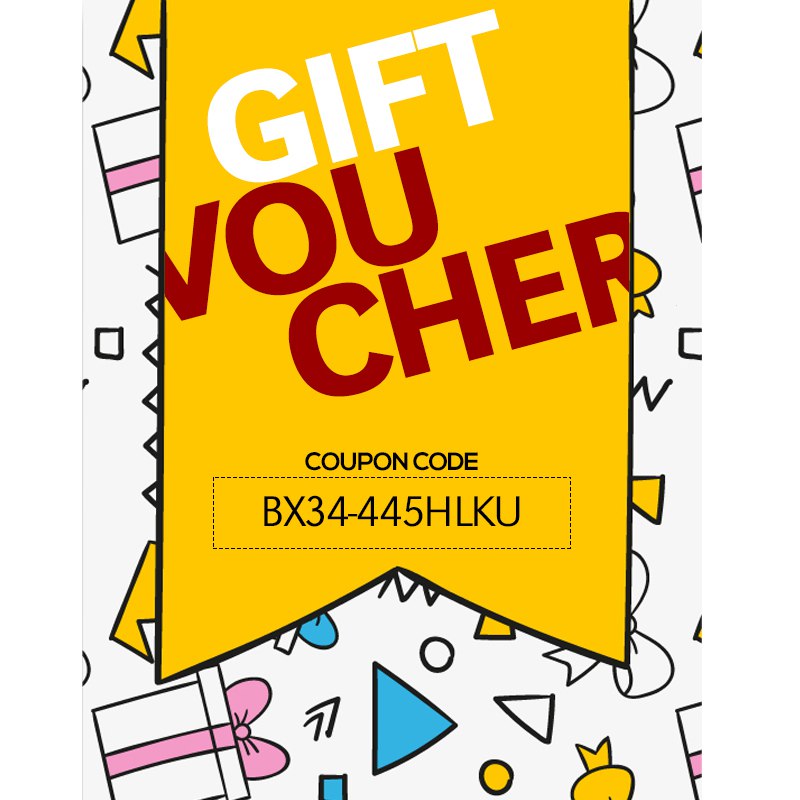 Conditional Discounts
In this type of offers, Before the discount is applied, certain conditions have to be met. For example, consider the offer is applicable only when a combination of products are purchased within a single transaction.
Usually, these discounts are automated, i.e., In such cases, the shopping cart will detect whether the conditions are met.
These types of discounts are usually automatic, meaning the shopping cart will detect whether or not the conditions are met and apply the discount if they are, rather than the customer having to take action to apply the discount.
The store owners can set on what conditions the discount should be applied.
Incentive Discounts
Accessing the incentive discounts requires an action from the user's side. For example, The discount will only be applied after the shopper shares about the store in social media and like in facebook. These types of discounts are called incentive discounts. The shopper can be rewarded with both the discount codes and conditional discounts.
Finally…
Understanding the discounts measures for the E-commerce business type that you are into powers your Ecommerce store. Set goals and take real-time data into account to find out what types of discount strategies drives customers. Remember, the value of the discounts are entirely dependent on how you use them.
Want to take your eCommerce business to the next level? Here come build your eCommerce app with top features