What are desktop applications?
A desktop application is a piece of software that can be installed on a standalone computer and used by an end-user to do a specified task.
DeskTop apps are back in action. Creating a desktop app won't go in vain because the advantages are far better when compared to the disadvantages.
Read on to learn about Desktop app advantages.
And it has turned out that there are ready-made solutions in the market, which lets you convert your website into responsive desktop applications.
Get ready to retain visitors:
Here there are no additional tabs opened- which keeps your users away from seesawing websites. Engaged customers imply more business. By avoiding distractions, you can increase user engagement.
Visibility
Able to add to the desktop is one main feature of desktop apps. When the user has installed the app, every time he opens his computer the app is visible for him. Which increase the chance for the user to get re-engaged with the app.
Here there is no need for bookmarking the website and the users are reminded about your website and its purpose every time.
Offline access:
Desktop app lets the end-users access the app even when the users are offline. The users won't get frustrated even with a poor network connection because of this feature of the desktop app.
Brand Promotion:
Brand recognition is vital for online business too. The desktop apps are one way which you can improve branding. Why? Whenever the user's use the keyboard shortcut- Alt-tab for switching among the applications in their system you get a free branding done. Moreover, your app earns a place between the most popular another desktop apps
For all OS:
Desktop apps can run irrespective of the underlying system software. Whether it be a Mac, Linux or windows, desktop apps work absolutely beautiful on them
Web2desk- Free Desktop apps Here!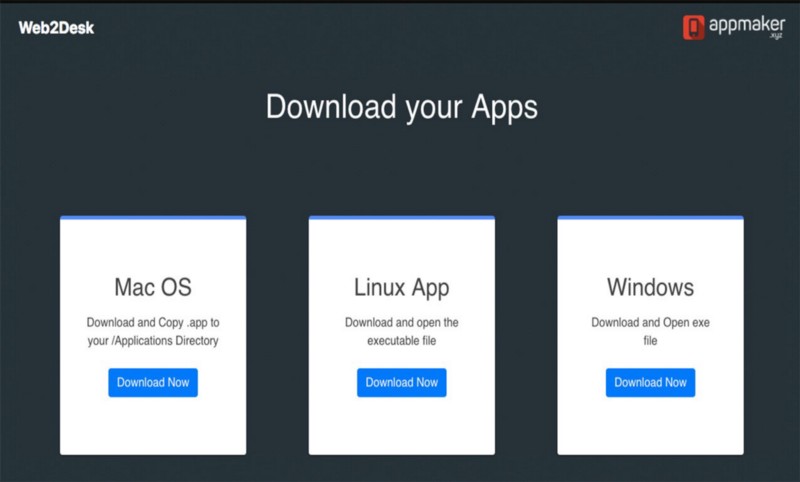 Web2Desk lets you convert websites into responsive desktop apps. Notably, all the desktop app build with Web2Desk are chromium optimized and comes with a customized installer.
The desktop apps build with Web2Desk have added advantages like,
Zero-Code:
Get your website converted into desktop apps with absolutely zero-coding. Web2Dek is an easy to use tool which lets even non-techies to build their desktop app easily.
Quick:
Creating Desktop apps requires less than 5 minutes when it is done with Web2Desk.
The steps include,
Enter the website URL of which you want it to be converted.
upload an app icon and App
Enter your Mail-ID, the files will be send to you through it.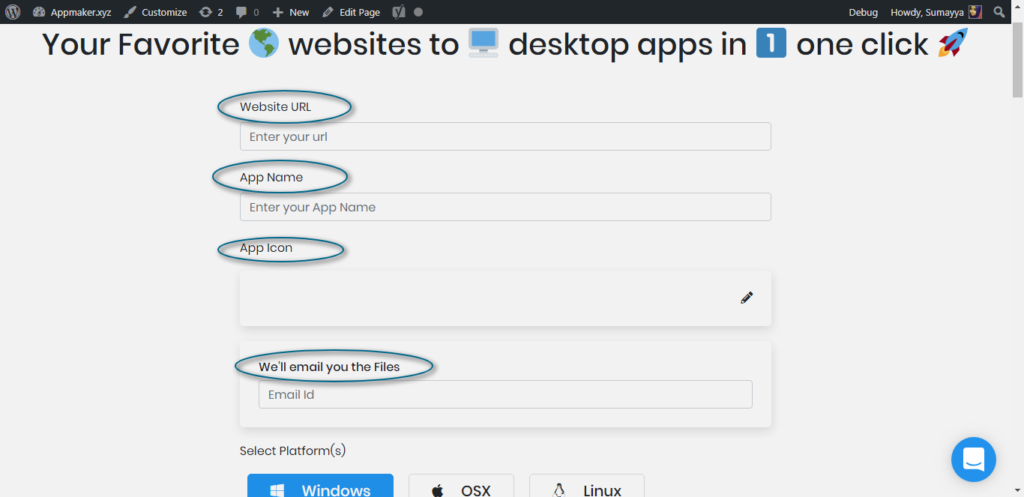 Convert any website: Web2desk lets users convert their favorite site into a responsive Desktop app. The highlight here is you can personalize the desktop app's icon and name just as you will.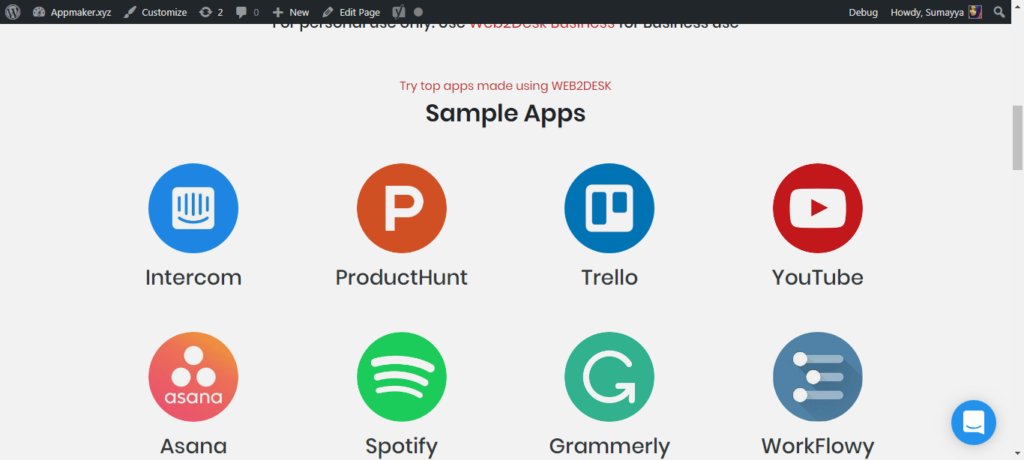 Web2Desk offers desktop apps for business. It comes with added features like,
Automatic update: When the electron is updated, Web2Desk updates the desktop apps their monthly subscribers. This helps you to make sure that all your users are up to date.
Signature: All the desktop app build for business is signed for various OS's including Mac and Windows. With signatures, it will be easier to install the desktop app by avoiding warning messages
Manageable: Unlike normal desktop apps, all the changes that are made in your website are immediately updated in the desktop app as well.
Pricing for web2desk business
Web2desk provides 3 plans for business.
Basic plan: The basic plan includes white-label services and provides you the installer. The basic plan will cost you just $29/month
Premium plan: Including the feature mentioned above, offline mode is supported for Web2desk premium plan. You can purchase Premium web2desk at only $99/month.
Platinum: All the benefits of premium services is provided for platinum members too. Additionally, you can build Android & iOS apps with push notification, multilingual and analytics. And all come with priority support, and it cost just $299/month.
Read more about Mobile App vs Desktop Apps.
Get your website converted into a responsive desktop app in no time with zero code.