An event app helps you save time and energy. Because, Bigger the event gets, harder it becomes to run around to manage it. Indeed, an app helps deliver a personalized experience for event attendees.
With apps, Information is provided in the most convenient way. This helps increase interactions. Additionally, if there is a plan rescheduling you can keep it updated through the event app.
The Kerala startup investor summit has created an event app for managing the event- Seeding Kerala 2019.
Let's see how seeding Kerala has built the app with appmaker's custom app builder
Creating the Best Event App with top features
Seeding kerala has created their event app with almost all features provided by appmaker. The app was built easily by just dragging and dropping widgets.
It was easy and quick building our app because it was entirely code-free and simple.- Says the Seed Kerala event manager.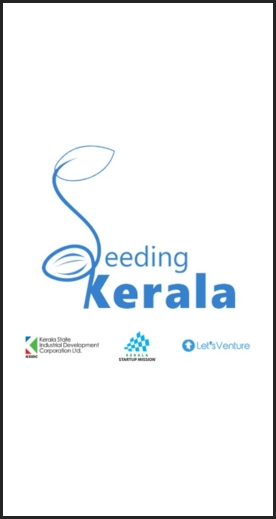 #1 Event Scheduling
The event manager can add the complete program agenda of the event to the app. Categorizing the events helps in smooth navigation.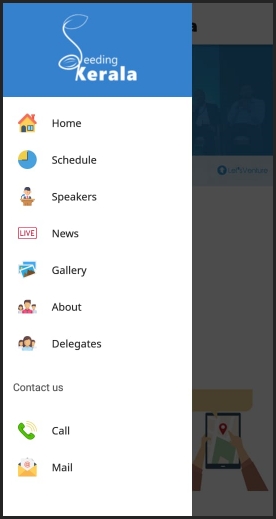 Seeding Kerala event app has created In-app pages for different categories, making it simpler for the app users to discover things. Their home in-app page holds banner widgets and also a text widget for different sessions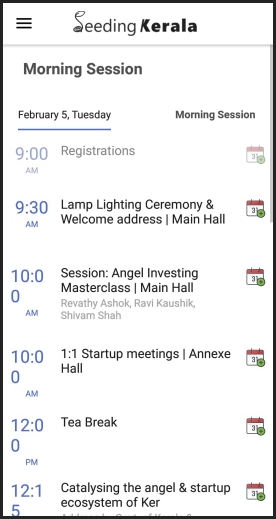 .

To make sure the audience does not miss their favorite event, An add to calendar option is given along with each slot. Which notifies the user about the event before it happens.
#2 Flexible app updates
With appmaker's custom app dashboard the event manager can edit the slots and update it in real time. By doing so, accurate information about the event can be delivered. With appmakers CMS you can make quick edits and share it to the audience
#3 A brief note about the speakers
The conference app built by Seeding Kerala has showcased profiles of all the speaker using profile cards. Profile card is one among the most used widget that are provided by appmaker.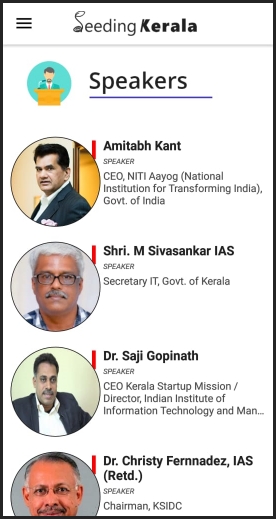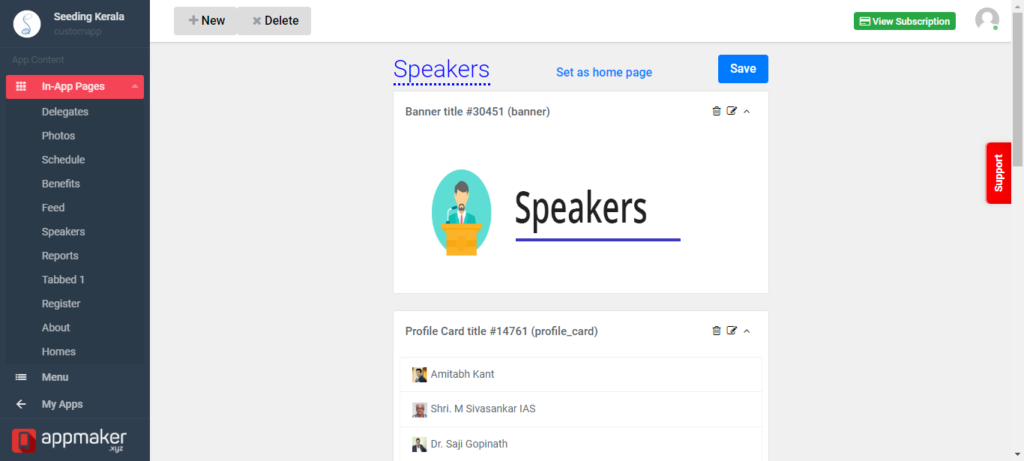 With a profile card widget, you can add a brief note about the speakers with their image.
#4 Live event Gallery
Appmaker's Custom app builder has live gallery support for custom apps. The event app manager can add or remove limitless images to the gallery. And this can be viewed by the app users in real-time.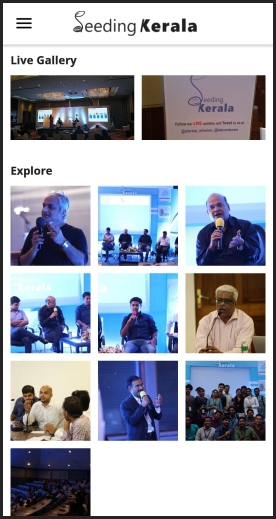 #5 Live Event News
The custom app builder provided by appmaker support numerous features including Live news. This powerful tool to deliver content keeps the users engaged with the event.
This helps the participants take notes and remember the important points from the event even when it is over.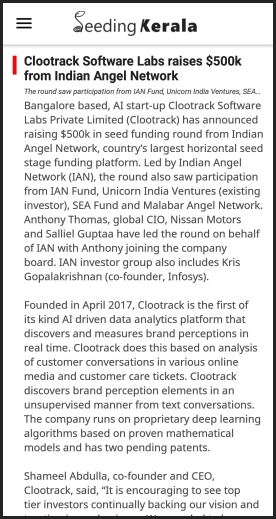 It's okay, If you don't have live news to share, you could also share your feeds in your event app.
#6 Add video
Appmaker lets you add videos into your custom app. Make your app content rich by adding limitless videos and images.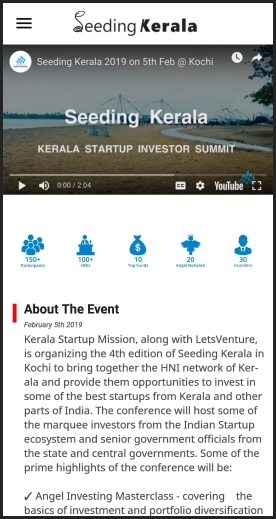 As you can see , Seed kerala has added an introduction video about the event.
#7 Event Notifications
Appmaker helps you Make your event a memorable one by grabbing attention. You can send customized push notifications with appmaker's custom app builder.
#8 Keep them in touch
Let's keep them all connected. Now you can Provide contact information in your app. Letting users stay in touch with you makes your event more meaningfull. You can collect feedbacks, suggestions and handle queries easily by providing your contact information.
Seeding Kerala's has included multiple contact information in their app. This helped them attend queries regarding the event.
App Theme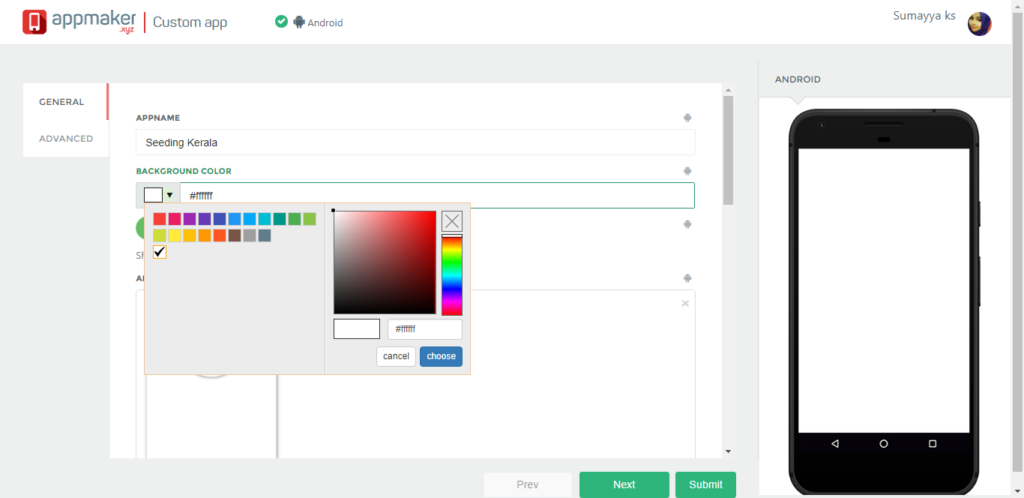 Seeding Kerala has built the event app that is compatible with their website. Appmaker lets you customize app themes easily and make your app stunning.
Summing up
Just as apps for the event, appmaker lets you create a custom app for various use cases including wedding, sports, health care, educational, travel agency and more.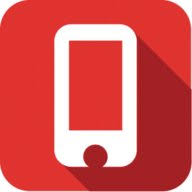 Have queries regarding custom app development? Get a free consultation from top mobile app experts.