For a business to be successful, making it visible online to the consumers is unavoidable. In such scenario websites and apps are the two key steps in them. Websites and Apps can help you boost conversions in an incredible way. Among the eCommerce hosting platform, choosing WordPress WooCommerce has its advantages. Websites build on WordPress WooCommerce delivers a huge amount of functionality at a minimal cost.  And managing them is even simpler when compared to other eCommerce platforms. This article can help you choose among the best WooCommerce Agencies in UK.
Choosing the perfect website developing agency for your store can get a bit confusing as there are tons of WooCommerce website developing agencies out there.
List of WooCommerce Agencies in UK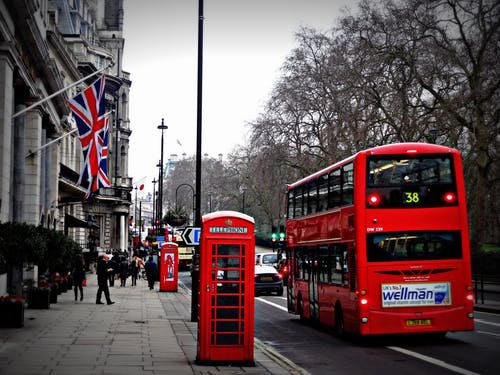 Rave digital provides complete end-to-end WooCommerce solutions for enterprises. Launching your business online and maintaining them is possible with Rave Digital. The Expert team has a strong domain experience and are technical experts in delivering quality driven E-Commerce solutions.
The company have delivered 20+ WooCommerce projects. They have a dedicated team for WooCommerce. This team has developed 120+ modules and plugins just for WooCommerce.
The core features provided by Rave Digitals include,
Responsive and intuitive design
CMS migration
Multichannel Shopping cart
Integration with CRM/ ERP
Multitenant Website
SEO friendly & W3C Compliant
Address: 86-90 Paul Street
London EC2A 4NE
United Kingdom
Phone Number: 020 7101 9280

Pragmatic is a Brighton-based web agency. This skilled team has been recognized by WooCommerce as Woothemes Gold WooExperts.
Being experts in WooCommerce, they can build WooCommerce websites that enhance customer experience and drives Profit for our business.
The WooCommerce solution provided by Pragmatic are flexible, easily customizable and powerful. This is achieved by integrating the online sales feature to your websites. Even complex and unique methods for managing customer orders are handled smoothly here.
Address: 2nd Floor Chandos House
26 North Street
Brighton, BN1 1EB
Phone number: 01273 613166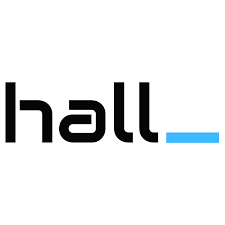 This Maine based WooCommerce agency provides a wide range of services which includes WordPress and WooCommerce development, web analytics services alongside responsive web design.
This WooExperts specializes in custom E-Commerce website development and strategy. Being a part of WordPress for a more than a decade they have developed a cool order management system CrossPeakOMS, which integrates with WooCommerce Seamlessly.
Address: 30 Danforth Street, Suite 206
Portland, Maine 04101
Phone Number: 207-956-0020
Email ID: [email protected]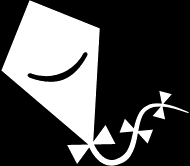 HappyKite is Renown as a full-service E-Commerce agency based in the UK. This company was founded back in 2011 by its creative editor, Phill.
All the E-commerce websites that are developed in HappyKite is built on WordPress with WooCommerce. This WordPress specialist can develop responsive websites that perform seamlessly irrespective of the native device. With more than 15 years of experience working with WordPress, has helped them achieve complex and unique requirements of the clients such as adding complex products to the store, tiered pricing, authorized access areas and website which supports multiple languages.
HappyKite has been working with WooCommerce since its infancy. And has developed hundreds of WooCommerce Websites, commercial themes, and plugins that are just for WooCommerce.
Address: HappyKite Ltd
Suite C4, Basepoint Business Centre,
110 Butterfield, Great Marlings,
Luton,
Bedfordshire, UK

HumanMade is UK based WordPress development company founded in 2010. They are WordPress VIP partners who provide large-scale WordPress Platforms and solution for the enterprises.
They are known for providing digital solutions. They are ready to go, team when it's about WordPress development. They provide numerous services or website development such as,
Themes and plugins
Decoupled applications
API's and Integrations
Platform Development
..And lot more…
The AWS certified system engineers of HumanMade handles a large scale of websites with full attention.
Address: 81 Dale Road, Matlock, Derbyshire, DE4 3LU, UK
E-Mail ID: [email protected]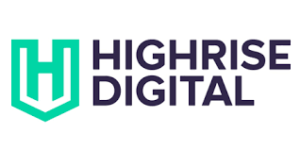 With a mission to build quality focused WordPress Sites, Highrise Digital was founded by Keith Devon and Mark Wilkinson in 2016. They focused on painless content management and website performance to accomplish this mission.
By developing your E-commerce Website with Highrise digital, you will get to enjoy features such as,
Reliable Content management
Search Engine optimized
WordPress Theme and Plugin Development
API Integration
Website network
Company Intranets
The Extensible and robust code provided by Highrise digitals provide a solid platform for business growth. You can build a custom, lean and forward-looking E-store which meets your business requirements.
Address: Highrise Digital,
The Yard,
North Lane,
Sandgate, Kent,
CT20 3AS
Phone Number:09989726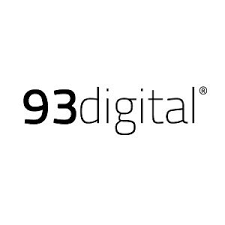 93Digital is one among the leading WordPress Specialists and has ranked by The Drum as a Top 100 Independent agency in the UK. A highly pragmatic approach is taken for developing WordPress Websites.
The E-Commerce solution provided for WooCommerce websites includes top payment gateways, CRM, API's and marketing automation tools and lot more.
Other than WooCommerce Web development, 93Digital brings you services including event booking job Listing, language translation, content paywalls and more.
Address:
Studio 101, The Record Hall,16-16A Baldwin's Gardens, London, EC1N 7RJ
Email ID: [email protected]
Phone Number: 0203 735 9930
Summing up
Converting your store into online can benefit in many ways. An online store helps you retain customers, increase sales and all above increase your brand value. Getting your store online lets you get access to customers all over the world.
WooCommerce/ WordPress is a perfect platform to host an online business. This versatile platform is easy to use and hence it makes a perfect platform for your online website.
At the same time, building a native app is as important as building a website. With just website, you cannot enjoy all the advantages of getting your store online. Its accomplished along with native mobile apps. When compared to websites, mobile apps are more productive.
Cart abandonment is the major nightmare for online stores, With mobile apps, cart abandonment rate can be incredibly decreased by sending customized push notifications and messages. Engaging the customers with the store is the next concern for store owners.
And this list continues. But with an app, Majority of the issues can be handled smoothly.
Thinking about how to build a native mobile app that is compatible with your WordPress/WooCommerce websites? Then Appmakeris the perfect choice for that. Appmaker helps you convert your website into mobile apps. It's not just a web app or hybrid app, but an advanced fully customizable native mobile apps.
Why take my words. Appmaker is now providing a free demo.
In the demo, You'll get to know about,
Super cool dashboard, which can be managed with just drag and drop (Yes, Zero technical knowledge required).
A Free demo app of your store.
Talk about the special customization/feature that you want for your mobile app.
Get a quote about the pricing.