WordPress and WooCommerce are the two choices that come to a person thought while planning to take the business online. The advantages of having a WordPress/WooCommerce websites are immense. Those days are over where an arm and a leg cost to build an E-commerce website. Unlike other platforms, WordPress websites are cost-effective. And thanks to all the WordPress themes. They make your website unique just like your business. For WordPress websites, Update is possible whenever, as long as you have access to the internet.
If you are confused about choosing a WooCommerce/Wordpress agency for your store, here is the list of top Agencies in the USA.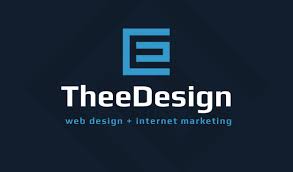 TheeDesign provides a wide range of services including WordPress, WooCommerce, and Magento development, Custom web programming, Search engine optimization, Pay-Per-Click, Online reputation management, Marketing automation, website audit and even more.
The WooCommerce experts in TheeDesign combine the user persona profiles, prototyping, and shopping cart research and map out complete buyers journey. This gives you an idea about the online store structure and design that is required to retain a customer and increase conversion rates.
Top features for WooCommerce websites that are brought by TheeDesign are,
WordPress responsive web design
Custom Themes and plugins
Buyer journey mapping
Secure payment gateways
Built-in tracking and reporting
Inventory management
3rd part vendor integration
Shipping fee calculator
SSL Certification installation
Search engine optimization
Address
7901 Strickland Road #112, Raleigh, NC 27615
Phone: 919-626-8921


216Digital is an E-commerce web design and development company based in the US. If you are planning to build an E-commerce website for your online store, these guys can help you identify the exact need for your store and make it practical. The team is specialized in responsive web design, development, Search engine optimization, pay per click management and more.
This E-commerce specialized team is capable of creating a unique WooCommerce store design and includes all the trending features that are just for E-Stores.
Address
2208 E. Enterprise Pkwy,
Twinsburg, OH 44087
Email ID: [email protected]
Phone:216.505.4400


The ideology of delivering smart and effective solutions to enterprise kept Data ExImIT kept growing. The team strongly believed in providing successful solutions to various industries.
The WordPress development service provided by DATA ExImIT are highly functional and affordable. With them, you can easily track the shipment procedure, analyzing the market, audience, sales, and purchases.
You can enjoy unified experience through multi-platform and omnichannel solutions which are just customizable to meet your business needs.
Phone: (+91) 9725044067
Email ID: [email protected]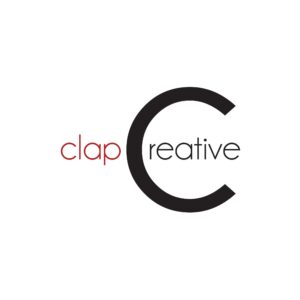 Full range web services are delivered by ClapCreative. This Los Angeles based web development company brings you services comprising Web design, web development, search engine optimization, and website maintenance.
Transforming your WordPress website into a commercial grade E-commerce store using WooCommerce is made simpler with Clapcreative. The E-commerce service brought by Clapcreative include,
Phone number: (323) 863-2896
Email Id: [email protected]


LightSpreed presents you wide range of internet services. Online selling with WooCommerce and tour operator websites are the two main services put forward by LightSpeed. The expert team has developed LSXtheme which is a free and opensource theme on WordPress.org.
The services provided by LightSpeed include WooCommerce stores, Tour operator websites, MailChimp full service, Managed WordPress Hosting.
The WooCommerce packages provided by LightSpeed comprises
WooCommerce subscription
Booking for WooCommerce
WooCommerce membership
Tour operator website
WordPress website packages
Address: 46 Devon Street,
Woodstock Cape Town
Email ID: [email protected]
Summing up
Converting your store into online can benefit in many ways. An online store helps you retain customers, increase sales and all above increase your brand value. Getting your store online lets you get access to customers all over the world.
WooCommerce/ WordPress is a perfect platform to host an online business. This versatile platform is easy to use and hence it makes a perfect platform for your online website.
At the same time, building a native app is as important as building a website. With just website, you cannot enjoy all the advantages of getting your store online. Its accomplished along with native mobile apps. When compared to websites, mobile apps are more productive.
Cart abandonment is the major nightmare for online stores, With mobile apps, cart abandonment rate can be incredibly decreased by sending customized push notifications and messages. Engaging the customers with the store is the next concern for store owners.
And this list continues. But with an app, Majority of the issues can be handled smoothly.
Thinking about how to build a native mobile app that is compatible with your WordPress/WooCommerce websites? Then Appmaker is the perfect choice for that. Appmaker helps you convert your website into mobile apps. It's not just a web app or hybrid app, but an advanced fully customizable native mobile apps.
Why take my words. Appmaker is now providing a free demo.
In the demo, You'll get to know about,
Super cool dashboard, which can be managed with just drag and drop (Yes, Zero technical knowledge required).
A Free demo app of your store.
Talk about the special customization/feature that you want for your mobile app.
Get a quote about the pricing.