WooCommerce has Officially launched it's Android App. The app is currently available in Beta. The App helps you with Managing Order updates and review of products( More features on the way!).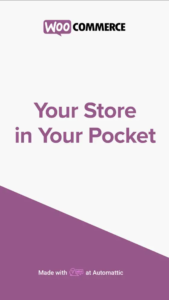 Verdict
The Official Android app which was in beta since July has not made a public version launch yet. As per the woocommercehalo, where Store owners can use for beta test and submit feedback, the app is undergoing more feature update to launch with a Bang! (By far, Official release dates have not been updated yet).
Having a mobile app is need of the hour and as we deal with many WooCommerce sites on day to day basis, they mainly rely on Email or Website Admin dashboard( Yeah, It's a task) to know of order and shipping details.
We have been recommending Woocommerce Telegram bot to our customers, which we built internally using Woocommerce API(Yes, We built useful things). Since this blog is not about Telegram bot, those interested can take a look at Realtime Woocommerce telegram bot in action and request invite here[ Yes, It's invite only at present].
And it's finally a good news to many E-commerce store owners out there, after 533 votes on "How we can Improve Woocommerce", the wait is finally[almost] over.
We decided to connect our Demo store to Official WooCommerce Android app and decided to write this blog detailing our experience as Native Mobile app makers.
Read full detailed review on Medium.com