Are you tired of waiting for the product image to get loaded in the app? And are you worried you might lose a significant amount of customers because of that? Well, don't worry. Here is an easy and one of the best solutions for you – YITH WooCommerce Quick View plugin.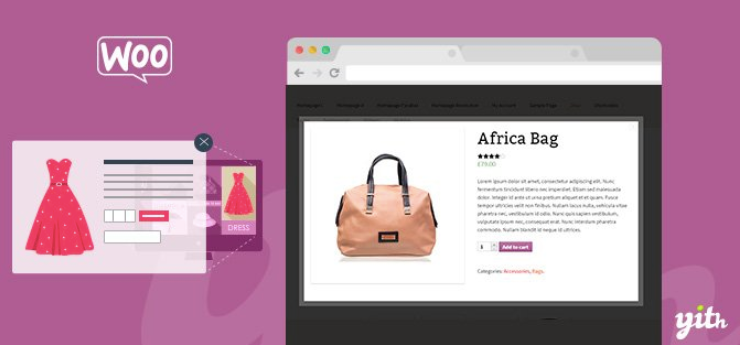 YITH WooCommerce Quick View plugin
The YITH WooCommerce Quick View plugin is one of the best plugins you can use to get a quick preview of a product in your store. Loading an image sometimes takes a lot of time and that may result in the churn of customers just because they could not get a clear idea of the product.
By using this plugin, the customer will be able to view how the product looks like and get a short description about it as well. If needed, the customer can add the product to the cart directly without even having to go to the product page. Imagine the amount of time saved! Cool, right?
Key features of this plugin
Get a Quick View option for both website and mobile
Customize and decide what product information should be visible in the quick view
Automatically closes the quick view tab once the product is added to the cart
Additionally, Customize the product image
Get and install this plugin now!
All said and done, let's get down to the main business of installing this plugin for the website and the app.
Step 1 : Go to your WordPress dashboard admin page
Step 2 : Go to the Plugins page and click on Add New
Step 3 : Search for YITH WooCommerce Quick View
Step 4 : Install the plugin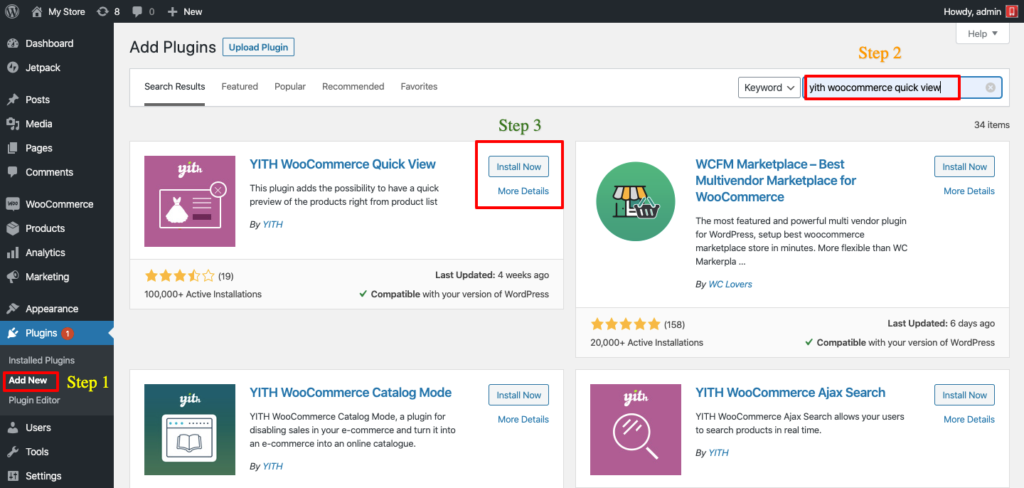 Step 5 : Click on Activate
Step 6 : Once activated, click on Settings


Step 7 : Finally, customize your settings as per your requirement for the app and the website.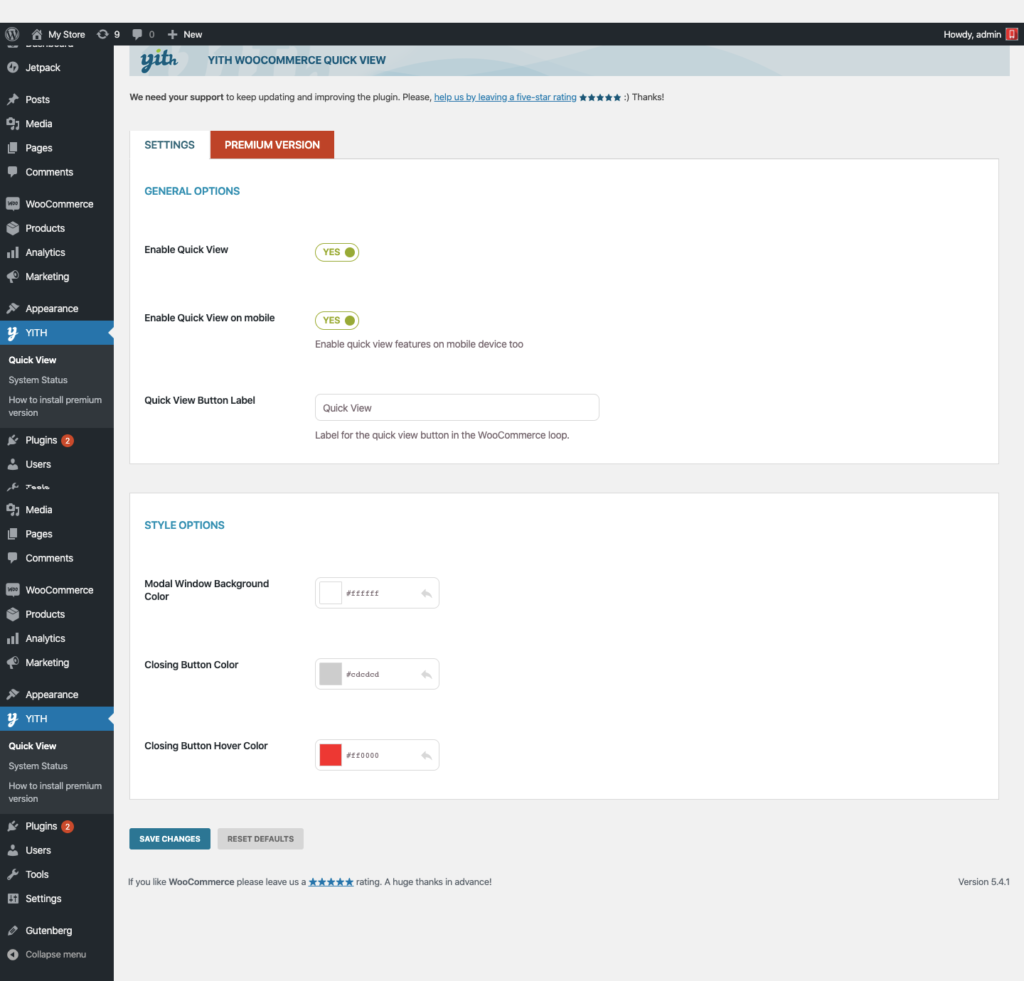 And, done!
To control what information should be displayed, you can go for the premium version which is the paid version.
This is a preview of how it will look like for your store –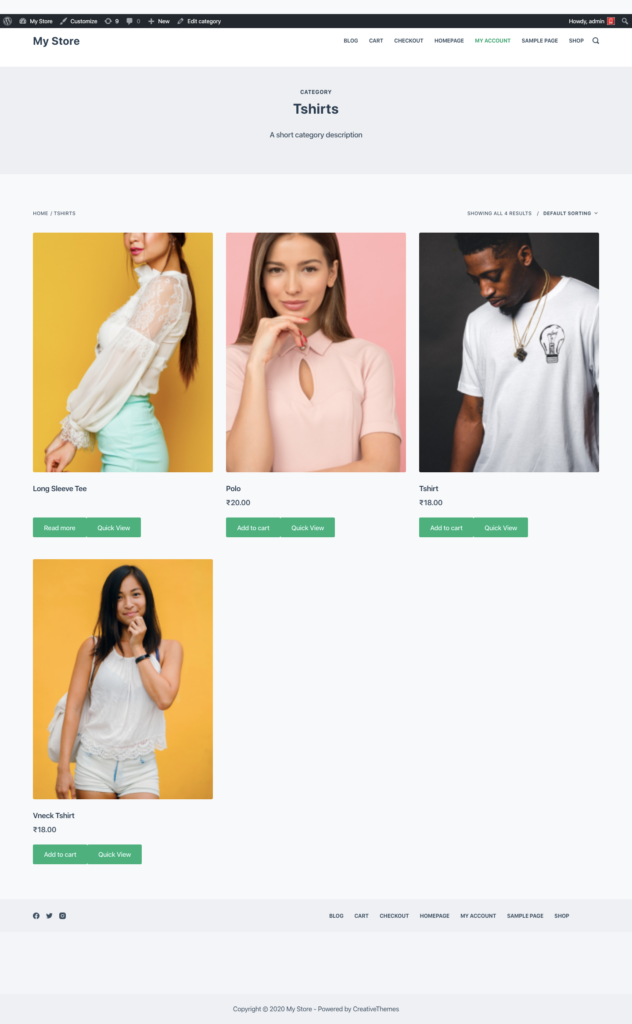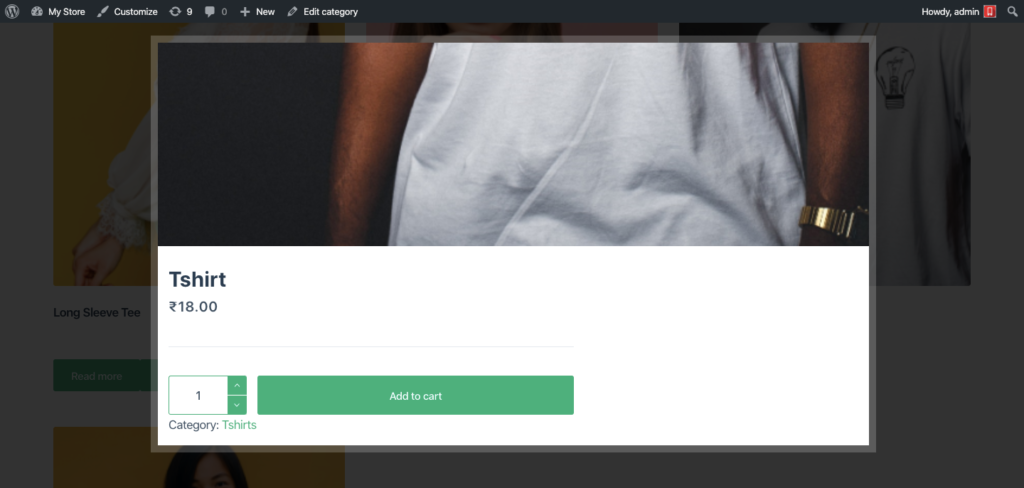 Install this plugin now and let us know how it is working for you in the comments below!
Install this plugin
Click below to read about this plugin and install it for your store!