WooCommerce, by default, shows only the description of a product on the product page. Being a customer, I'll surely like to know a little more about the product I am going to buy. For example, the various sizes and varieties it is available in, the ratings for that product, etc. Hence, introducing here, the Custom Product Tabs for WooCommerce plugin for exactly that purpose.


A little more about Custom Product Tabs for WooCommerce
Using this plugin, you can decide what all details you want to show for your store products. You can even customize the details for each product page separately.
For every tab that you create, you can add text, images, descriptions, etc. You can even create and save tabs that can be added to several tabs at the same time.
Features
Add custom product tabs
Save tabs to add to multiple products together
Add images, HTML, shortcodes, etc.
Install the plugin
In the WordPress admin dashboard, click on Plugins, and then click on Add New. Search for Custom Product tab for WooCommerce and then install.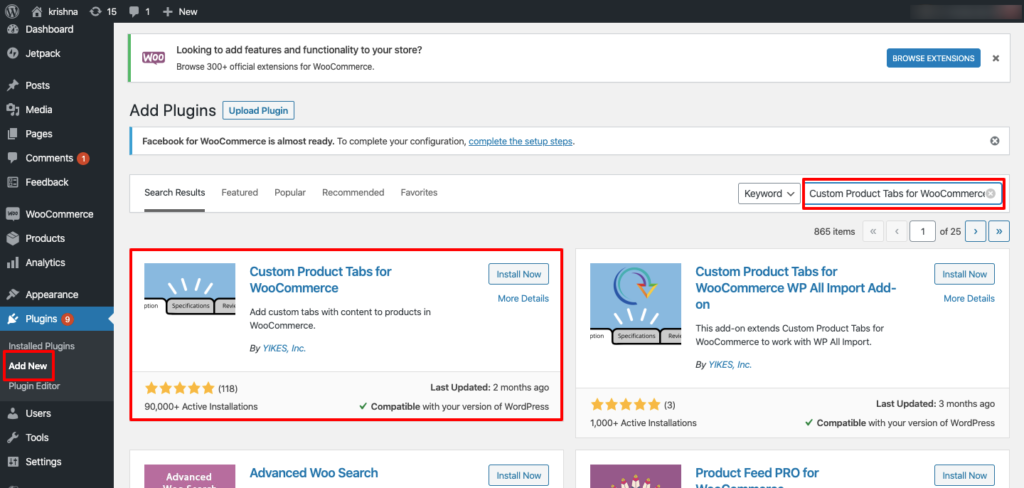 Once this WooCommerce plugin is installed, activate it.
Add custom tabs to the product
Now, click on any product to edit the settings for its product page. You will now see a Custom Tabs section on the edit page. Create a tab that you want to show for that particular product and click on Save Tabs.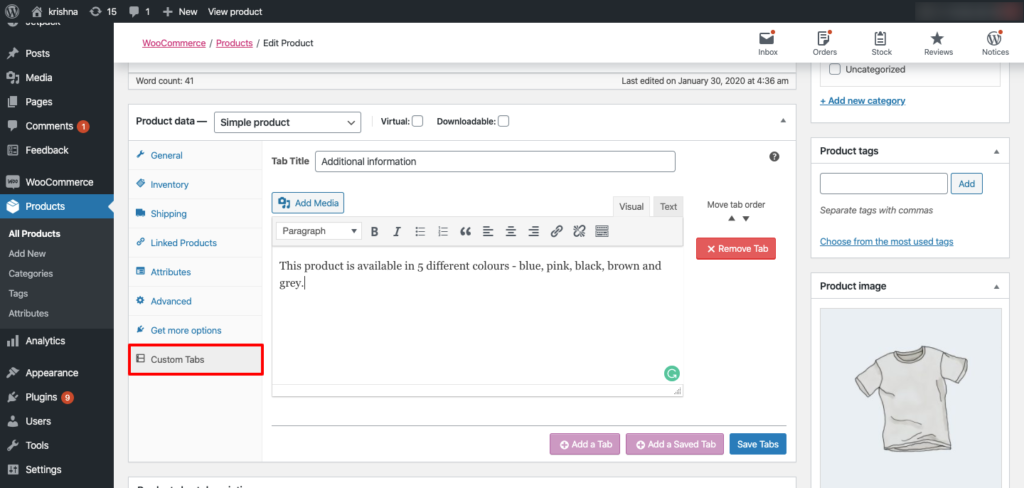 Below is how it will be shown in the website –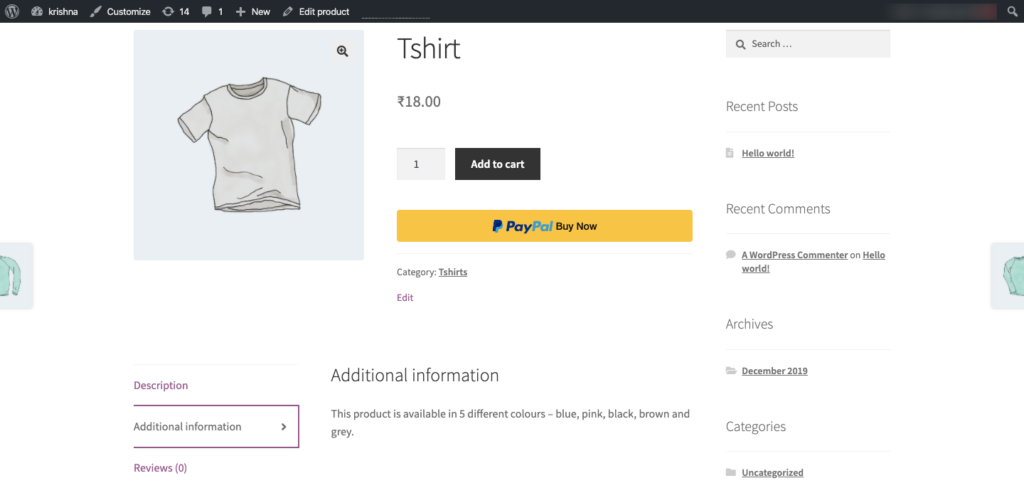 Interesting isn't it? Does this look like the website you thought of?
Hope this blog was informative and helpful for your eCommerce store building.

Thank you!
Already a WooCommerce store owner? Build a Mobile App to Win More Customers
Appmaker specialises in Quality and Performance guaranteed, E-Commerce Android/iOS Apps for E-Commerce Businesses. Get in touch