It has come to a stage that managing events cannot be in its finest form without an event app. Event apps have made things so much simpler. Whether it be a conference or a casual techie gathering, an app can help you out in many situations. It could be as simple as announcing the event or, hard as managing multiple events. When a mobile application is the best technology of the era, you'll have to make sure that your event does not miss to make the fullest of it. In short, the best event app can save your time managing a conference.
Moreover, it is the best and professional way to inform about the event to the attendees. You also inform attendees about the topics that are going to be addressed during the function. There are some features that define the best event app
Features of the best event app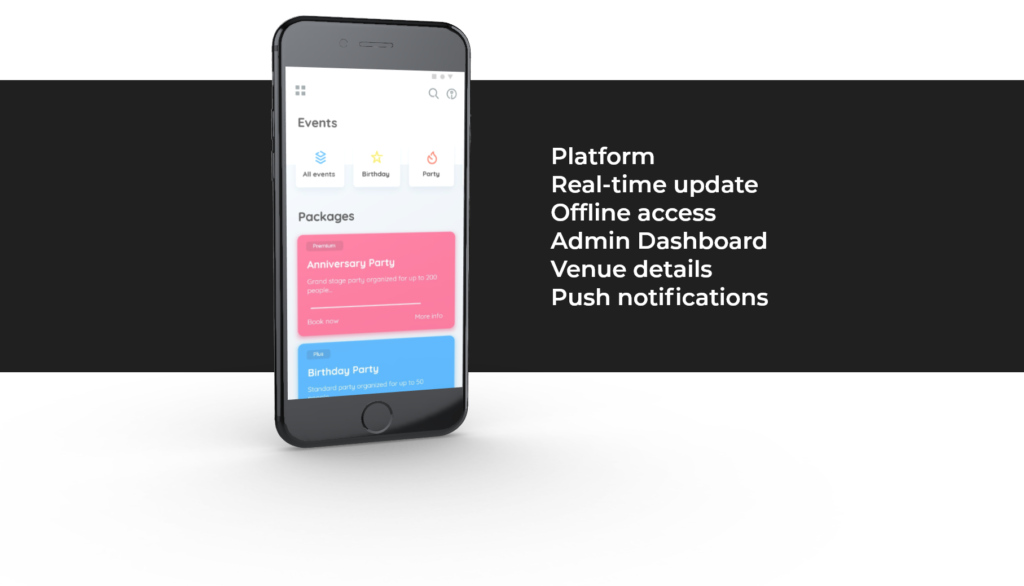 Primary: App Content
Information about the speakers and topics is essential and mandatory. On the other hand, there should be additional content like the app should support calendar, images, and videos. These make the app much more engaging.
For example, if multiple events are going on at a time, obviously an attendee will be able to attend one event at a time. In such a case, he can get a peek at other events using the app which supports images and videos
Your app must have the feature to share content with the audience. The right content gives you a chance to connect with your audience and hence improve brand value.
Additional features include the following,
Platform: An app should become handy for your entire crowd. And thereby your app should be either a web app or native (Android & iOS app).
Real-time updates: Using real-time updates one can update their app even while the event is Live. You can modify the content if there is any sudden change in the schedule and let the users know about it immediately.
Offline access: Most probably, your event attendees will have an internet connection. Even though considering the worst-case scenario, letting the users access the app even when they are not connected to the internet is an added bonus.
Admin Dashboard: A dashboard to manage the app will make things even easier for you. You can edit, add content, view analytics, and also send push notifications.
Venue details: A detailed address and Map navigation can help your audience reach the venue without any doubts.
Push notifications: Using push notifications you can let the event attendees know about the events and also can send additional information that you want to pass through the audience.
Here is the list of best event apps
Now lets get down to each one by one in detail.


Appmaker provides app solutions for a wide range of categories including event apps. Appmaker's event apps are pure native apps that deliver high performance. You can customize your app's In-app pages and make them stunning. It also provides a customizable theme.
The event app features provided by Appmaker can make your event a memorable one. You can announce each session and give a brief note about the speakers in the app. To engage the users within the app you can send customized push notifications.
Additional features provided by Appmaker's event app include:
Event Calendar
Event Schedule
Live Chat
Limitless images and videos
Interactive maps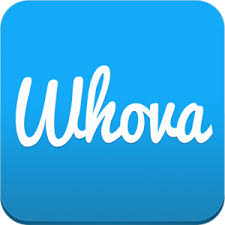 This award-winning conference application has a unique feature that can make your event much enjoyable. It gives a good experience for all your event attendees. Whova lets you upload all the content in the app. It is a perfect platform to share your event brochure in just a few clicks. A Brochure created by Whova includes Personal Agenda, an interactive map, document sharing, note-taking, and branding. Additionally, Whova lets your users access these contents even when they are offline.
To boost user engagement, Whova supports features like push notification, email, live polling, community board, social media integration, and mobile survey to collect feedback. The app also has gamification to engage your customers with the event seamlessly.
Furthermore, the app provides interesting features such as:
Business card scanning and exchanging through the app
Dual personal chat and group chats
Banner Ads by sponsors
Exhibitor profiles and sponsor list
Giveaways and coupons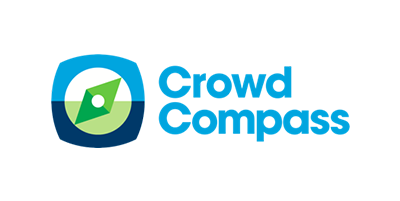 Crowd Compass is a perfect conference app to connect event attendees and share-worthy content. And which is why people attend events. Crowd compass makes things much easier for the audience or whoever attends the event. The personalized schedule delivered by Crowd Pass is the major feature offered by Crowd Pass.
Not only that you can create the app in minutes, but you can also look into the stats of the attendee engagement. To make sure that your users get engaged with the app and thereby the event, push notifications are offered by Crowd Compass.
You can create a detailed note about the speakers at the event and the topic that each is going to address. The app also has the following,
Interactive maps: the attendees get access to the venue quickly.
Reminders: In the case of multiple events the event attendees can create reminders in the app, so they don't miss any talk they are looking forward to attending.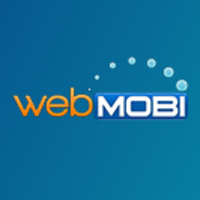 This all-in-one mobile app is one of the top event apps that you can rely on. Webmobi lets you create a stunning conference app and attendee engagement app. Webmobi includes features for pre-events, ongoing events, and post events.
Using Webmobi, you get to manage your event smartly. The one main feature that Webmobi has made sure of is user engagement. Moreover, you can manage attendees using Attendee CRM, which lets you keep a record of their detailed profile. The app also has features such as business card scan and contact exchange facility.
Additional features include:
Cross event reports
Individual analytics and re-marketing.
Register: You can give a chance to your conference attendee to register for the event through the mobile app.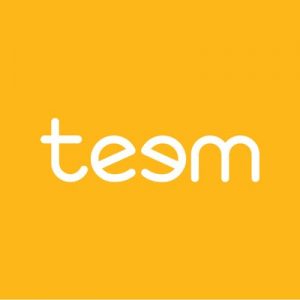 Teem is an event app that claims to deliver more features rather than just a conference app. Team has different management systems for space scheduling, management, visitor management, building wayfinding, and workspace analytics. Users can book meeting rooms based on availability and view newsfeeds and create an agenda.
The visitor management system offered by Teem gives the following:
A visitor registration system
Badge printing helps you improve event app security
Feedback: Teen provides an electronic session rating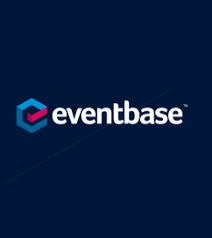 EventBase is a multi-award winning event app platform. Using the event app, you can design your app and make it to its fullest to engage event attendees.
This event app is used by top enterprises including IBM, Microsoft, and SAP. The app is built in such a way that it can support the portfolio of all types of events that are conducted every year. It also has customizable themes and fonts that help in boosting user engagement.
Conclusion
Event Apps are most necessary if some events are going on as it makes tasks more manageable and improves your brand. And nowadays creating an event app is not a big deal. All the above-said event app platform helps you create stunning event apps in minutes.
Take a look at the conference app of solve for India created using Appmaker.
Have an upcoming event? Make an event app all by yourself without coding.
Already a WooCommerce store owner? Build a Mobile App to Win More Customers
Appmaker specialises in Quality and Performance guaranteed, E-Commerce Android/iOS Apps for E-Commerce Businesses. Get in touch