Saudi Arabia is a perfect region to expand online business. In such a large country the internet penetration is extremely high. The number of internet users in Saudi has exceeded 20,813,695. This value tells us about the growing opportunity for E-commerce platforms in Saudi Arabia.
Currently, the studies state that the E-commerce market in Saudi is slowly growing. But still, Saudi is promising for E-Commerce businesses. In Saudi Arabia, 8% of the population regularly buy products online, even though this number seems so low, clearly, Saudi Arabia outperforms other Middle East countries. Plus, In the year 2011 Suadi has covered over $520 million online sales and ranked for as the second largest market for Ecommerce


INTERNet SOLUTIONS, the leading digital media in Saudi Arabia was established back in 2007 and has successfully delivered 500+ projects. As one of the top E-Commerce agencies in Saudi Arabia, they guarantee quality services for WordPress and WooCommerce website development.
Locations:




Mediatech is a WooCommerce website development agency based in Riyadh. They offer all the kind of WooCommerce development services. Providing next generation web solution for your Estore, they help build a successful and efficient organization.
Phone: +966551668081


Pixel Arabia was established in 2006 with the motto of helping the business reach their desired goals. The features provided for WooCommerce includes trending E-Commerce design, product, category page design, shopping cart, order tracking, payment Gateways, inventory synchronization and even more.
Address: Zahran Business Center, Building No. 7051. Floor No. 6, office no. 608 Prince Sultan Street، Jeddah Saudi Arabia
Phone Number:+966 560 777 575


Adox delivers high-quality and cost-effective information technology business solutions for WooCommerce websites. The Features provided by Adox for WordPress include WordPress Customization, template design, and development, WordPress plug-in development, website development, content management development and lot more.
With a proven track record in designing and developing WordPress websites, Adox assures company gains within your marketplace.
Address:
P.O.BOX 245698 – Riyadh 11312, Saudi Arabia

Uxbert lab is 1st Saudi Arabia's fully-fledged UX, CX & usability web and mobile consultancy. The expert team consists of certified usability and user experience and are experts in WordPress Website development.
Uxbert lab mainly focuses on scientifically proven E-commerce and digital product research, training, consulting, design and development. And excels in areas including Education, Government, healthcare, Consumer retail, It and telecom and more.
Address:
UXBERT Labs
606 Al Nemer Center 1
Olaya Street, Riyadh
Saudi Arabia
Email ID: [email protected]
Conculsion
If you are into E-commerce business, there is a good news for you. By 2020, E-Commerce sales are expected to grow to $4 trillion. With low financial cost, you can earn potential sales and reach out to international customers,
A website for the WooCommerce store can help you reach out the customers all over the world. At the same time, the world is shifting into mobile devices. In such a scenario, why settle with a website. A mobile app for your Estore has immense benefits.
Gain deep knowledge about the Latest trends in M-Commerce business. Here is a checklist just for M-commerce newbies.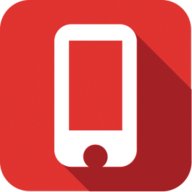 Curious to learn about M-commerce business?
Get deep insights while transforming your business from E-Commerce to M-Commerce. Talk to our M-Commerce/ Mobile app Business experts