Last Updated on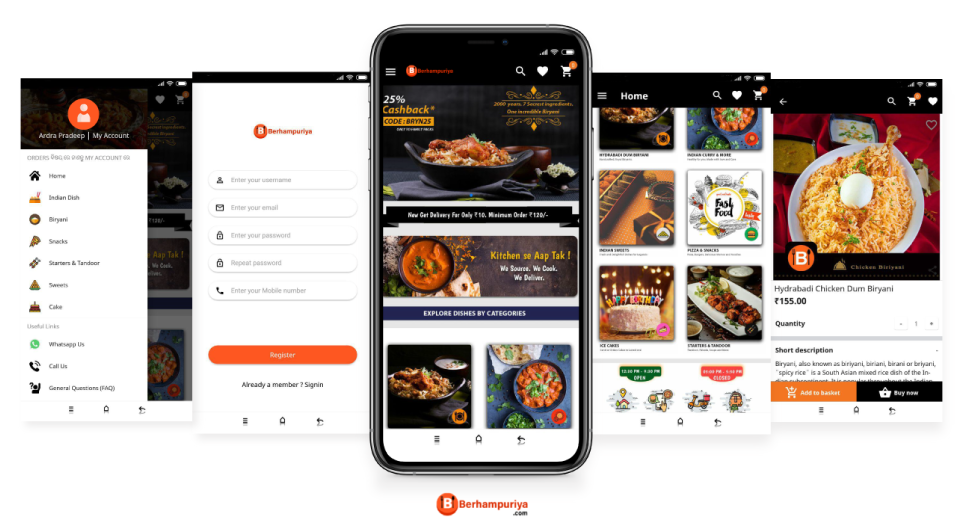 There's no doubt why there is a great rise in Food delivery apps. Restaurant to consumer rate is so much lower when we compare it with a platform to a consumer. This is one reason why here we discuss food delivery app development.
Researches about the revenue in the online food ordering states that in 2019 its gonna hit US$95,413m. And the same studies state that by 2023 will reach US$137,596m, which is an increase of 6.9%.
The future of food delivery app is so clear that the Food delivering apps and websites are going to take over the traditional restaurant to the consumer. The never-ending demand for food and app addiction for the users is more like an insurance for a food app.
Mhmm…A food delivery app?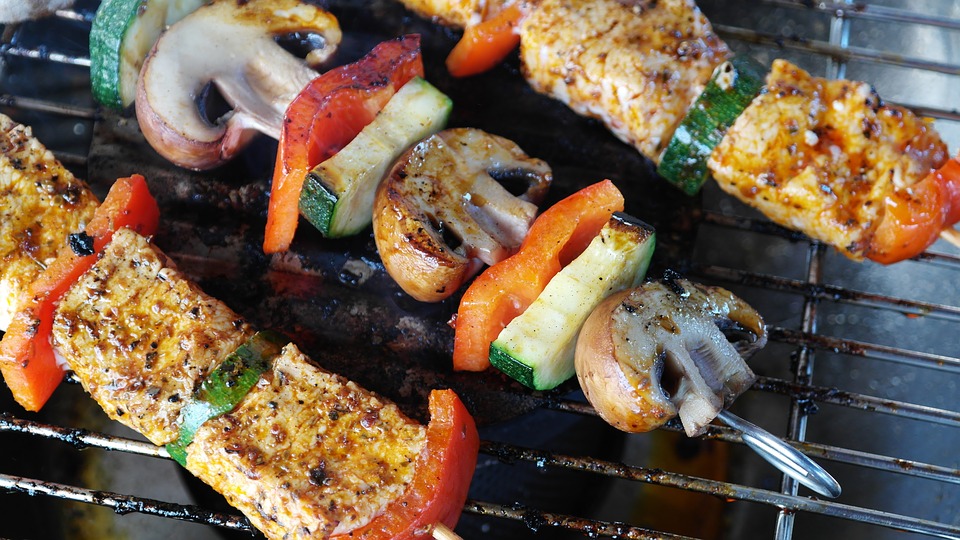 A world of foodies, ready to explore more taste- This is your target crowd when you are up to build a food app.
And how much is that? Almost everybody. Okay, Now reaching out these much people through apps? Let me fill that gap for you.
The number of smartphone users will exceed 2.1 billion and the total app downloads are about 178 billion apps. which speaks, There crowd is ready to use your app.
Remember, just like all the fields there exists competition in food app industry too. And to beat these competitors, the app has to be built with quality.
Make Food app like Zomato or Uber eats
When we say about food apps there are a few that strike us. Food apps like Zomato, GrubHub, and UberEats belong in that list. Recently, we discovered that the demand for building such food apps are increasing.
Why Food app like Zomato?
It's not just the food app that users go for. if an app is preferred over other apps, then for sure it has a unique combination of UI and features. and surprisingly Zomato just stood out in that.
The features that you should look out while choosing Food delivery app development company
Intuitive app theme and layout:
Unfortunately, This is not the world that says looks don't matter. Thereby, when choosing the Food app builder. make sure that the app builder can provide quality designs and layouts.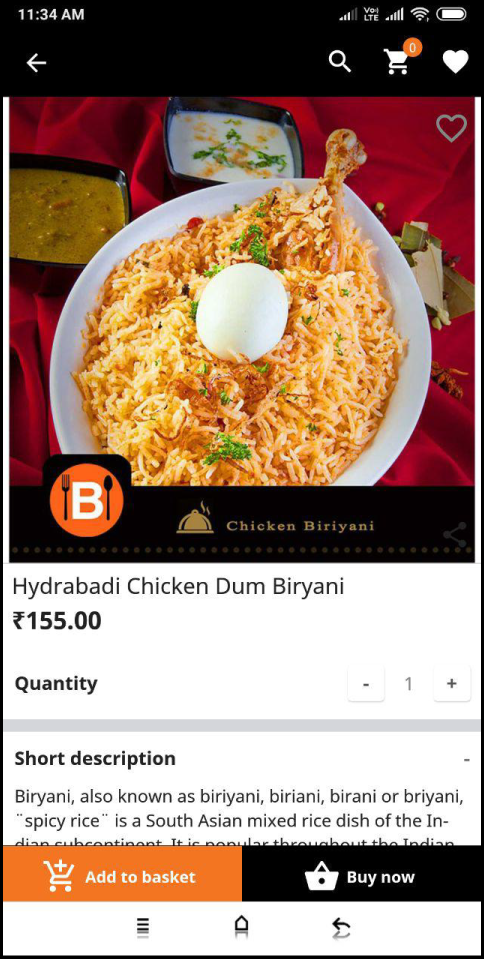 Moreover, Customization is the key to success. Sticking on to a theme is common, but when a particular season or festival comes a different theme can be much appealing for the end-users.
Engaging navigation Menu
This is important. It's to the menu bar most users go right just after opening the app. Hence building an engaging navigation menu for an app has to be counted.
Banners and scrollers: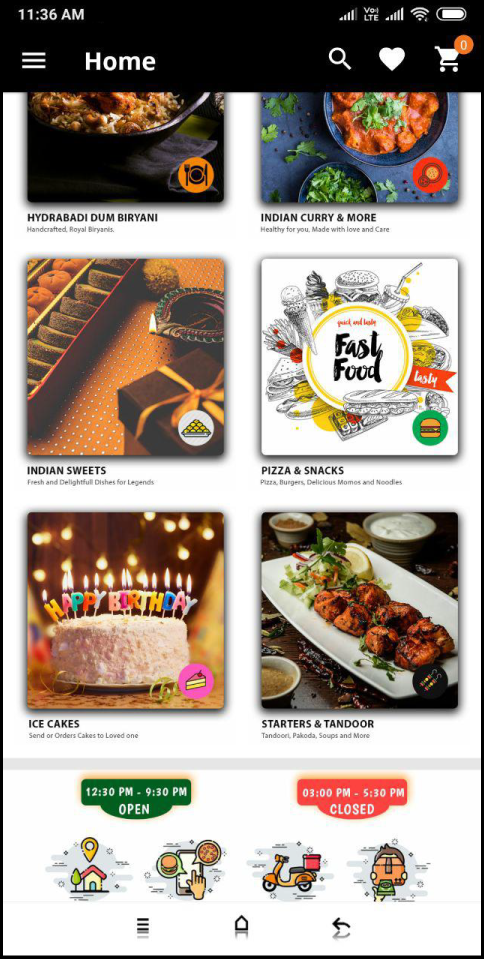 Arranging restaurants and dishes in the app is the first thing that has to be done carefully. Since it will be the most searched item in your app, It is essential to arrange them in a way so that the users can easily discover what they search for.
Arrange courses and restaurants separately with appmaker's food app builder. Other than banners and scrollers, appmaker provides 8+ widgets to create unlimited In-App pages.
Food rating and reviews:
As the app owner, it will be hard convincing the users about the quality of foods that are delivered. Whereas, a user is easily convinced by another user. Every time a user makes a purchase, she seeks for the opinion about other users who have brought the product.
Make it simpler for your users to decide on the dish or restaurant by displaying users review and rates.
Loyalty programs
This is one main reason why people love using food apps. Providing loyalty programs in a food app increase user engagement and sales. The best food app builders in the market are integrated with loyalty plugins.
Live chat support for Food Apps
Filing complaints and suggestions through Emails might still work. But Live Chat is the trending customer service support way and of course the easiest one. users can get to the help desk quickly and this is one among the most wanted feature for food apps.
Multiple payment gateways
Where there happens a trade, money has to be transferred securely. Appmaker is integrated with multiple payment gateways, letting the users choose their preferred payment methods.
Mobile Push notification
Just as in Zomato app, every food app should be integrated with these features. Push notifications are one main method that is used for reengaging the users with the app. The app owner should be able to send personalized push notification to the end-users based on their activities and interest.
Social Integration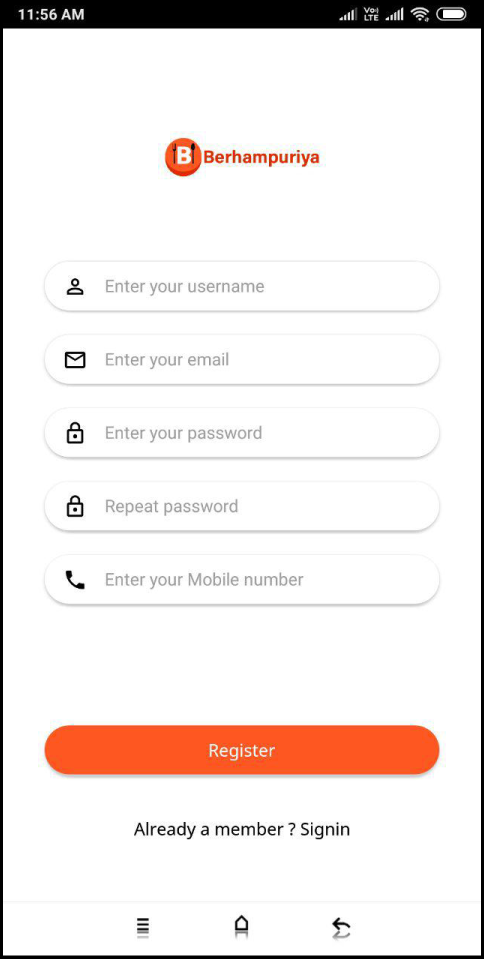 Allowing the users to spread a word about the app is always gonna benefit your M-Commerce business. Social Integration helps increase app installation and increase branding. Further more a social login eases the friction among the users to log in to your app.
Sorting and filtering `
Frustrated customers end up putting negative review and uninstalling the app. Lets avoid that situation by helping users find out the kind of dish they search for. Enabling sorting and filtering can help users find the exact dish they search for.
Order Tracking
Enabling order tracking in food apps reduces customer support that you'll have to provide. Appmaker lets your users do live order tracking.
Food Delivery app in minutes
Food app in minutes!!?
Wondering how this is even possible when you have to build an app and require an Admin panel?
Appmaker – The food delivery app development company provides a complete solution for building food apps, with a dashboard. And it only takes minutes to build a food app just like Zomato.
Additional to the above features mentioned food app features, appmaker is integrated with Google and Facebook Analytics which lets you analyze and take necessary steps to improve business.
The Dashboard provided by appmaker, lets you manage the entire food ordering process smoothly. Moreover, you can customize the app's features and functionalities easily with real-time app updates
Want to build a Food app? But have no idea how to start with?
Here, talk to our Food app experts. Sure they can provide some deep insights about building a quality food app just like Zomato