Last Updated on
Just as the reasons to take your store online, choosing WooCommerce for building your E-Commerce website has enormous benefits. While WooCommerce is a WordPress plugin, it gives you the power to build and maintain an E-Commerce website very easily. Moreover, WooCommerce provides reliable and secure content management system.
There are about 7 million downloads of the WooCommerce plugin and it is dominating a majority of the current E-commerce industry.

SAG IPL is one among the top WooCommerce agency based in India. This world-class WooCommerce developer help you build your dream WooCommerce store from scratch.
This productive team delivers highly engaging, SEO-optimized and Profitable E-Commerce solutions resulting in best ROI.
If you are developing Your E-Commerce store with SAG IPL, the services that come with it are
Custom WooCommerce development
WooCommerce theme development
Custom plugin development
Upgradation and integration
Custom module development
Migration to WooCommerce
Maintenance and support
WooCommerce store design
Address:
B-9, Third Floor, Mahalaxmi Nagar, Behind WTP South Block, Malviya Nagar, Jaipur – 302017 (Raj.)
Email ID: tech@sagipl.com
Phone Number: 0141-4072000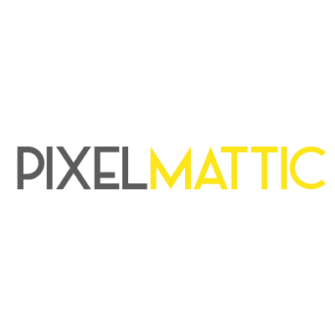 This Indian based company specializes in WordPress, WooCommerce and all its unique features.
WordPress WooCommerce is the perfect platform for creating a viable virtual shopping destination. Team Pixel Mattic assists you throughout by retaining the customers spread across the globe. A wide variety of WordPress E-Commerce option is put forward by Pixel Mattic.
Besides planning, designing and developing, the support given for WooCommerce by Pixel Mattic also includes,
Product management
Inventory control with shopping carts
payment gateways
Order processing
Address: DreamNotion Innovations LLP
4, Premier Rabbi Apartments, Flat #2C
6th Cross, Inner Ring Rd, Srinivagilu
Near Looking Good Furniture
Bangalore – 560047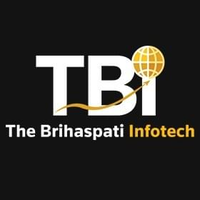 The Brihaspati Infotech is one among the top WordPress developers in India. They have been serving global clients for the past 8+ years.All features which define WooCommerce are delivered by the team. An intuitive web interface can be developed with Brihaspati Infotech.

A 50+ In-house WordPress Experts provide you with agile web development. Which include simpler and secure checkout, powerful payment gateways, business analytics and more.
WooCommerce services provided by Brihaspati Infotech include
WooCommerce integration services
Responsive WooCommerce theme development and customization
Plugin Development for WooCommerce
Migration to WooCommerce
Address: F – 169, Sector 74, Phase – 8B
Industrial Focal Point, Mohali (Punjab) India
Email ID:info@brihaspatitech.com

Phone Number: +91-814-605-2020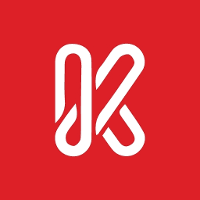 Key Idea Infotech is an Indian based WooCommerce development company founded back in 2007. Having the vision of being one stop development solutions the team has delivered over 2000+ successful projects to their customers.
key Idea Infotech has an expert dedicated WooCommerce development team. They offer mobile ready and highly scalable E-Commerce websites.
Address: 5A Kehar Singh Estate, Lane 2 Westend Marg
Near Saket Metro Station, New Delhi 110030
Email ID: info@keyideasinfotech.com
Phone Number: +91 999-940-3715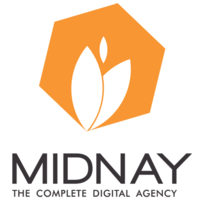 Midnay is a WooCommerce development company based in India. The team consists of skilled WordPress/ WooCommerce developers. They provide world-class solutions for Eccommerce websites making it reliable and sellable. Midnay has developed over 300 WordPress projects comprising WooCommerce stores.
If you are choosing Midnay, you get to enjoy the below benefits,
The WooCommerce services provided by Midnay includes
WooCommerce setup and configuration
WooCommerce development and customization
Consultation for WooCommerce
WooCommerce optimization
WooCommerce maintenance services
WooCommerce responsive website design to increase sales
Transparent billing and invoicing
Lifetime support for WooCommerce

Address:
#501, Neospace
Kinfra Techno Industrial Park Kakkancherry
Kozhikode, Kerala, India
Phone Number: +91 (0) 9287-22-02-01
Email ID: info@midnay.com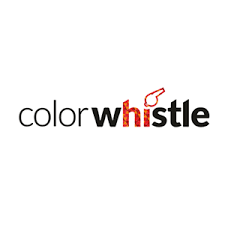 Color whistle is an Indian based WooCommerce development agency. Other than WooCommerce developement, the services provided by Color whistle are creative graphics, UI, front-end development and digital marketing They help offline stores get online by handling the complete setup and installation of WooCommerce store. Advanced customization features that are included in their WooCommerce packages include services such as
Custom payment options
Complete security and encryption
Custom designs and themes
Address:LEO Towers,
60/10, Sathy Main road,
Ganapathy,
Coimbatore – 641006
Tamilnadu, India
Phone Number:+919442789110
Email ID: hi@colorwhistle.com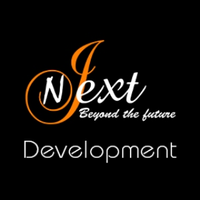 Jnext is an Indian based WooCommerce development company. They have been providing They provide internet services including WordPress/ WooCommerce development, App development an Web design.
JNEXT has been active as WordPress CMS agency for over 6+ years and are known for providing WordPress theme customization. The team is renown for providing WooCommerce Theme Integration, Theme Development, Theme Customization and Plugin Development.
The WooCommerce services provided JNEXT are
WooCommerce integration
Cart Customization
Multi-store Development
B2B Development
Plugin Development
Plugin Customization
Payment Gateway Integration
Address: 311, Angel Square, Near Royal Square VIP Cir, Uttran,
Surat-394105
Gujarat – INDIA
Phone Number:+91 9426586997
Email Address: info@jnext.co.in
Summary
If you are into E-commerce business, there is a good news for you. By 2020, E-Commerce sales are expected to grow to $4 trillion. With low financial cost, you can earn potential sales and reach out to international customers,
A website for the WooCommerce store can help you reach out the customers all over the world. At the same time, the world is shifting into mobile devices. In such a scenario, why settle with a website. A mobile app for your Estore has immense benefits.
Gain deep knowledge about the Latest trends in M-Commerce business. Here is a checklist just for M-commerce newbies.
Curious to learn about M-commerce business?
Get deep insights while transforming your business from E-Commerce to M-Commerce. Talk to our M-Commerce/ Mobile app Business experts