It's time that we acknowledge people love shopping online. The digital world has forced the bricks and mortar commerce to revamp itself into E-Commerce.
It all started off with E-Commerce websites. And now mobile apps have begun to take over. Which says mobile commerce is now into action.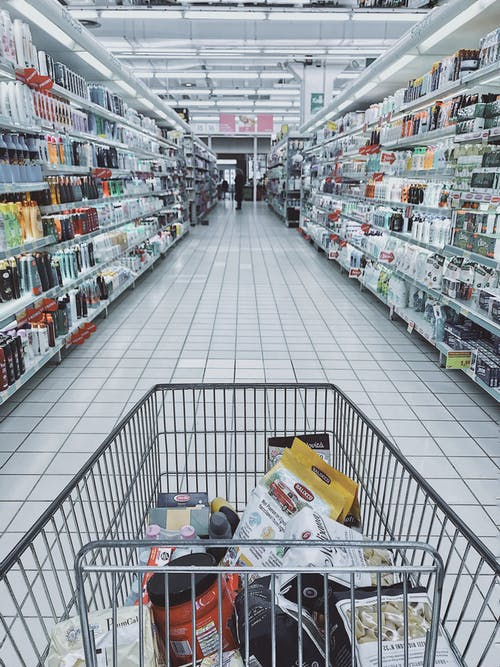 Having an E-Commerce business has immense advantages over traditional retail selling. It brings the opportunity to get a wider market that too in a cost-effective manner. Describing the product features and specification has become easier than before in E-Commerce. Besides, E-Commerce platforms are perfect for brand building.
Among the mobile phone users, a majority has discovered the convenience of E-Shopping. Moreover, the studies state that the business value of M-Commerce will reach $700 billion in 2019.
And it's all because that E-Commerce mobile apps are so opportune. As you can see there are many E-Commerce apps on the market. Although only a few are really preferred by the users. Apps like Amazon and Flipkart stays top in such a list.
Why is Amazons app successful and not your's?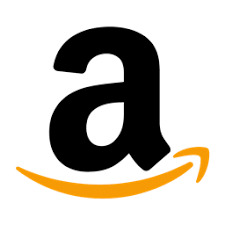 It's not just the Amazon's app, there are numerous apps similar to it, that people prefer the most.
"These are famous brands"– let's not use this as an excuse for why your E-commerce store is not into track yet.
Whether it be Amazon's or Flipkart app, they provide extreme user-friendliness. Until and unless the end-users are humans, it is the first criteria that has to be taken care while building an app.
Within the App
It starts with the home page and navigation drawer that are provided by the apps. There's where the first impression lies.
In both Amazons and flipKarts app you can see that the home page of these apps are filled with Widgets.
Adding banners to the home page which says about an upcoming offer or product release always does miracles in driving traffic and more sales.
And you should have noticed that the whole In-app page is filled with various widgets which is quite engaging. Shoppers stay within the app when they are notified about a flash sale or a discount offer.
Instead of just listing out all the products in one single page, you can see they have added numerous categories which helps a lot in smooth navigation.
The navigation bar that is provided in these apps gives an exact idea about the kind of products that are sold at the store.
The product page
When the users end up opening a product. It should be driving enough to make the user buy the product. These are the factors that secretly force the customer to buy the product from a shopping app
Add to cart button
Buy now button
Add to wish list
Product rating
Offers for the products
Payment options
Similar products
Interesting product specification
Product scarcity (only 2 more left ) / (limited stock)
Simplified checkout procedure
This is where a majority of shoppers abandon their carts. The long form filling procedure and authenticating the entered details is time consuming and boring for the users which make them leave the app.
The checkout procedure provided by E-Commerce giants like Amazon are less complex. With saved payment methods and autofilling forms a smooth checkout procedure is implemented.
User Registration and Login
We can see that most of all the E-Commerce apps encourage users to register and login to their app. In Amazon's mobile app, the login request either pops up when a user starts a session or when he is checking out. In the first case, the user is not forced to log in, he can log in if he wants to and in the following case the user can checkout only after he has logged in.
Notice that, for logging in and registering, the users can either prefer a standard login or social login.
Enabling social logins for your app decreases the fiction for the user to enter his data and at the same time helps you gain accurate date and public profile of the user. And this data can be efficiently used to personalize the app contents or push notification that are sent to the customer, hence we can include social login as a critical feature that are required for an E-Commerce app.
Building an E-Commerce app with best features integrated.
Am sure that you will be looking forward to knowing whether it is possible to build an E-Commerce app just like. Let's take a look at what appmaker provides for building an app similar to Amazon
"Does appmaker support features that you can see in an Amazon-like app? "
Let's start with the Dashboard that is provided by appmaker. It's with the dashboard the entire app is managed. The app owner gets the access to all the settings. To manage the app, the user doesn't even need to know any basic coding,
With the super cool dashboard provided by appmaker , the store owner can do the following.
Send push notification
The next thing that comes after making the user install the app is engaging them with your E-Commerce mobile app. And an effective method for this is sending push notifications. With Appmaker's dashboard, the store owner can easily personalize push notification and send them to the targeted customer.
Furthermore, sending a push notification and taking the user to the home page of your app might make him wonder " where are the offers?!".
Moreover, appmaker provides deep linking for push notification, which takes customers to the exact product or category which is mentioned in the push notification.
Manage In-App page content:
Let it be home In-app page or an offer page. Instead of just listing out the products, you can use banners and other widgets to make it more user-friendly and attractive.
Appmaker's dashboard lets you build such attractive In-App pages just as in the case of Amazon. For this appmaker is providing 8 different widgets. Namely,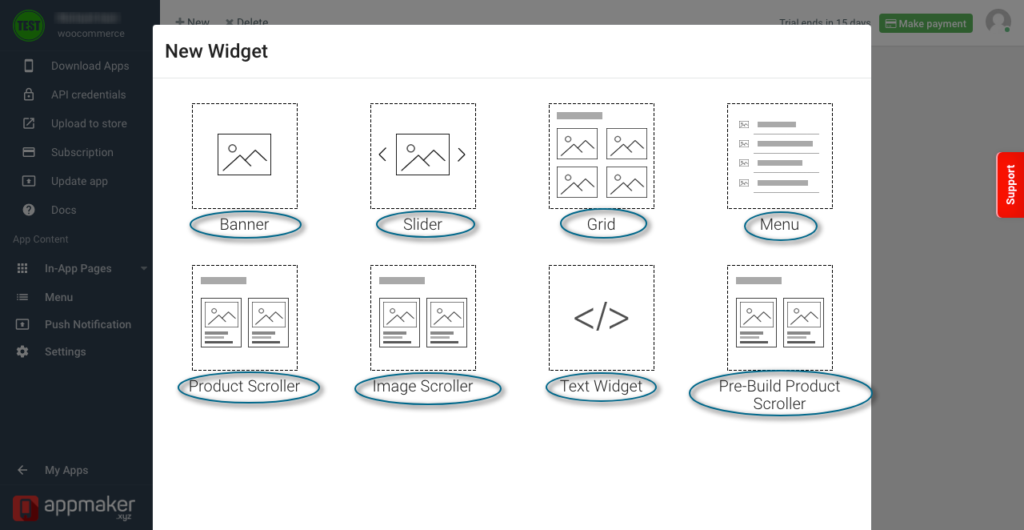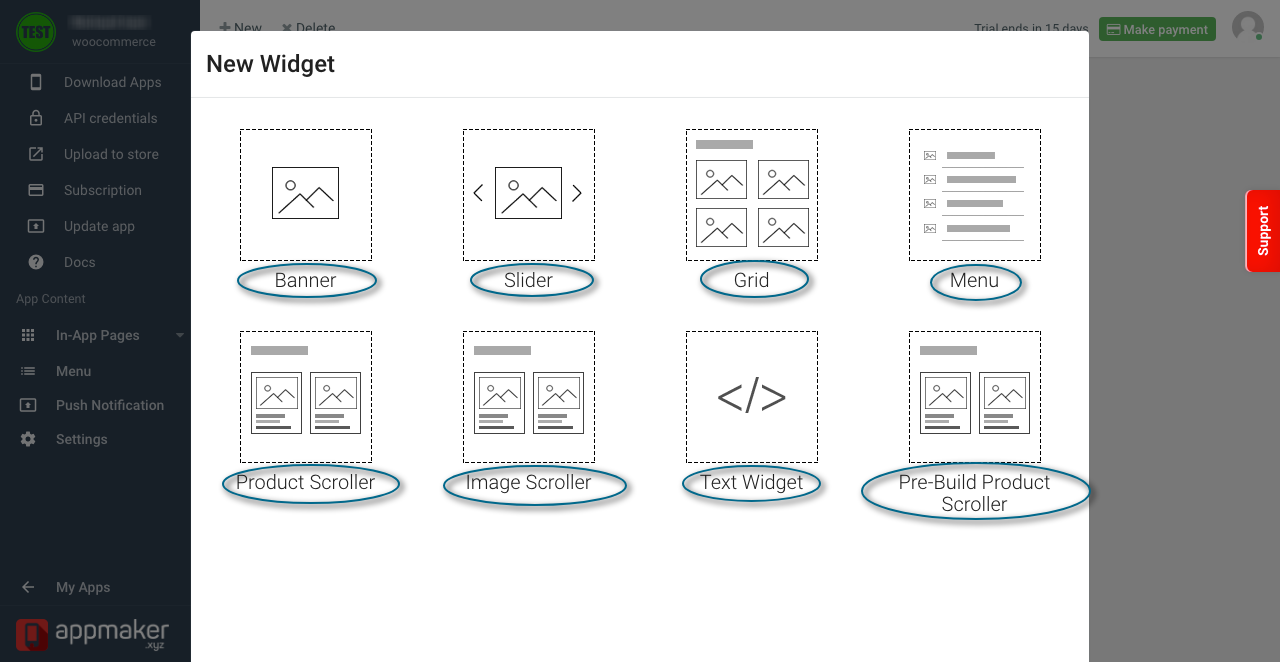 Banners
Slider
Grid
Menu
Product Scroller
Image Scroller
Text Widget
Pre-Build Product scroller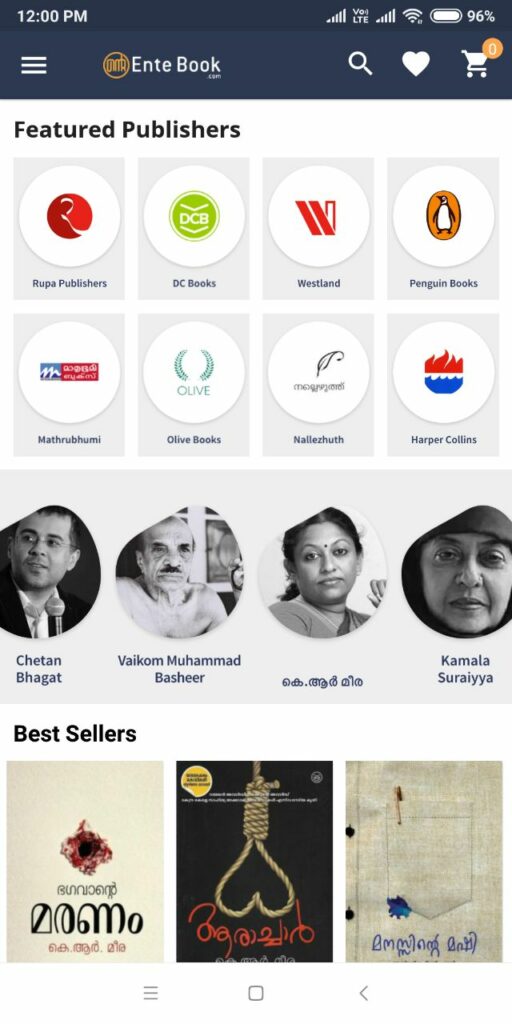 With the above-mentioned widgets, the In-app pages of Appmaker are attractive and above all engaging.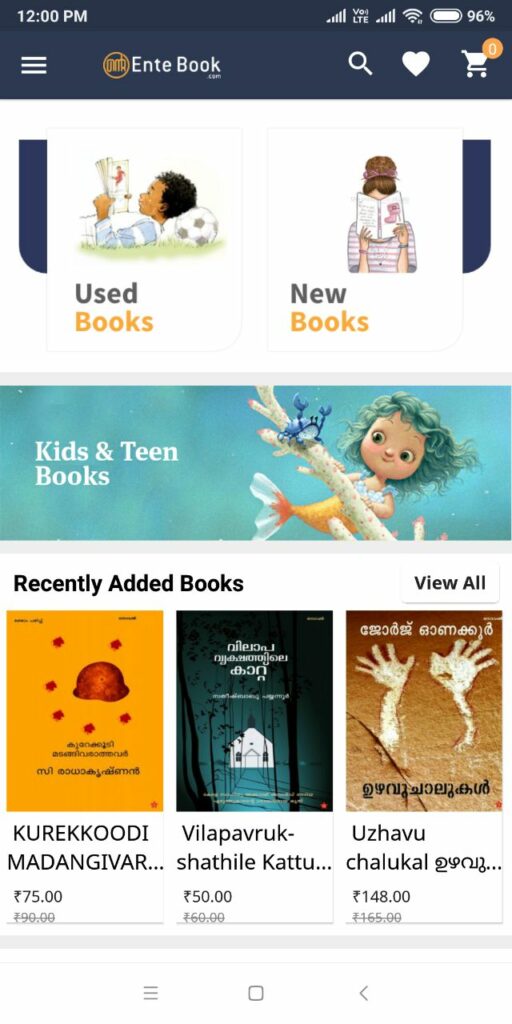 For example, Its new year and you have to make the users aware of the new offers. With appmaker's dashboard customized banners and other above mentioned widgets can be added.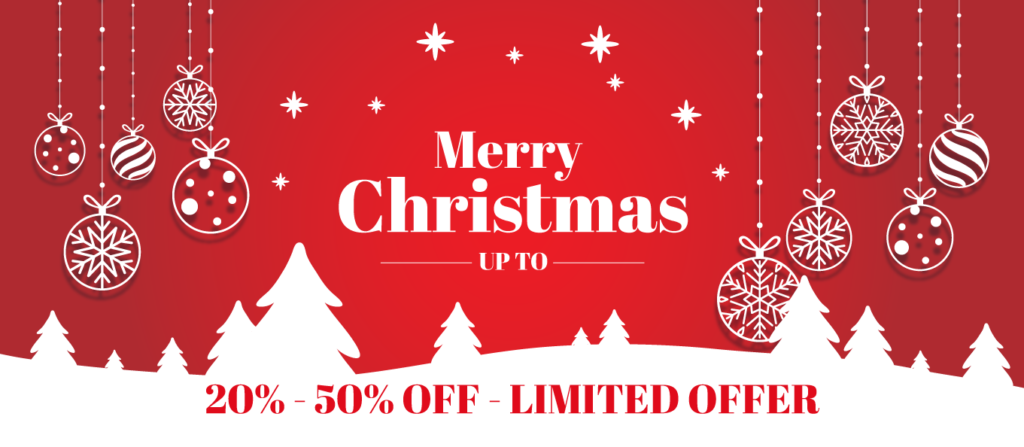 And here is an In-App page of a customer app of appmaker
Likewise, Appmaker lets you create multiple In-app pages and action can be assigned to each widget.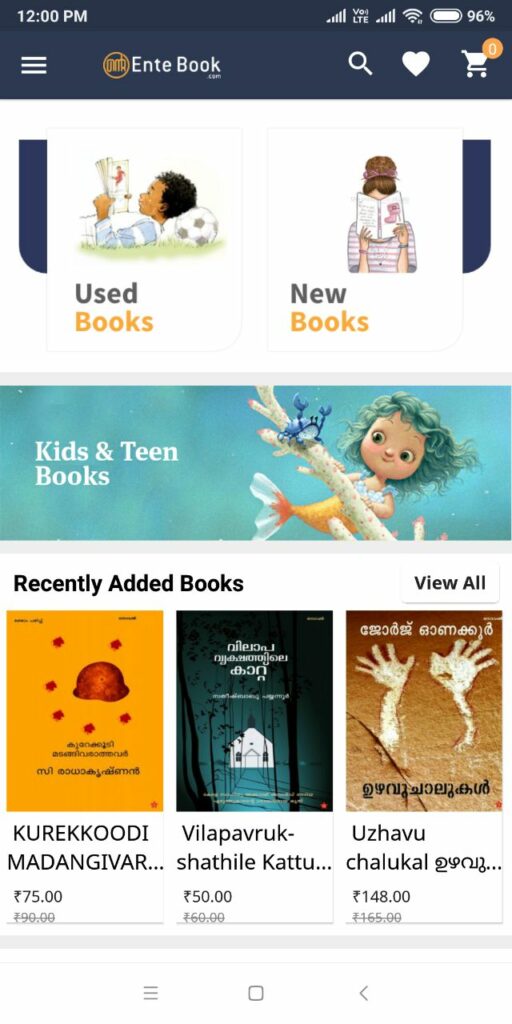 Menu for a smooth navigation
It's for the menu that most of the users first go for when they open an app. Because a menu gives an exact idea about what the app is about to the users. And hence designing an app with an interesting navigation bar is essential.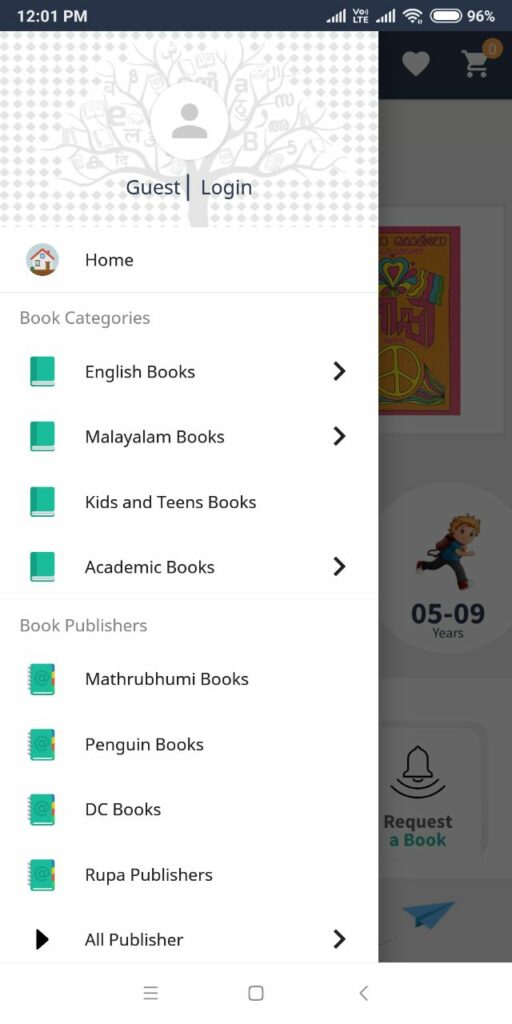 The navigation bar that are built with appmaker includes all the attractive features that one should have. Unlimited categories and options can be added to these menus easily. Moreover, managing them is also possible with appmaker's dashboard.
Themes and layouts
Some people prefer a stable theme or design for their store. But for the users they always opt something that is not common. Bringing a whole change over for your store is now possible with Appmaker.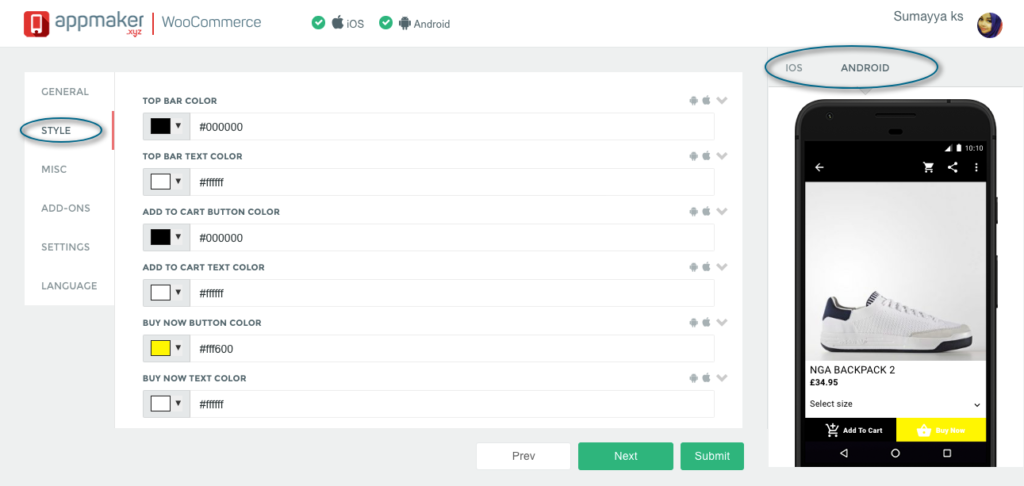 The theme of the entire app can be customized easily with appmaker's dashboard.
Launch screen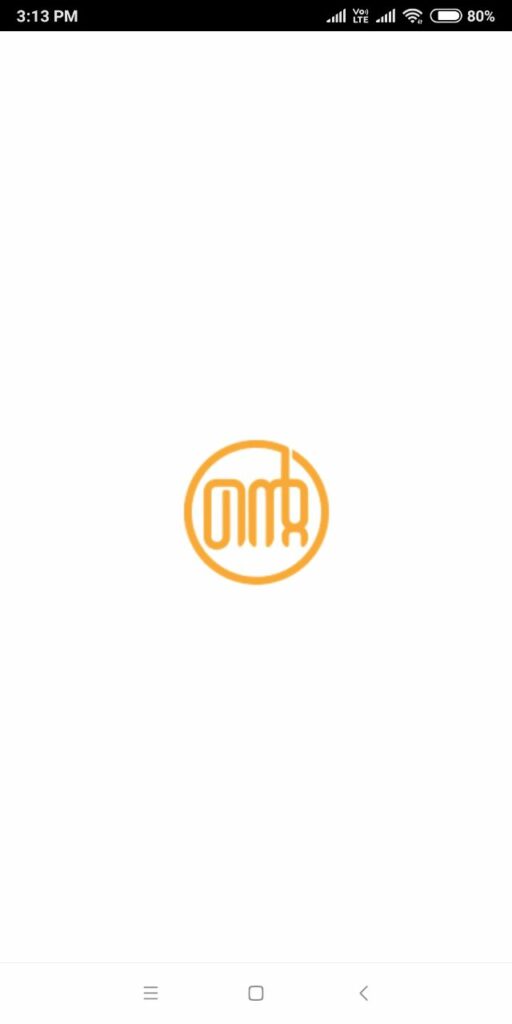 Launch screen also known as splash screen helps in hiding the loading time and increase your brand visibility. with appmaker's dashboard, the store owner can manage the launch screen of their app
Social logins and Registration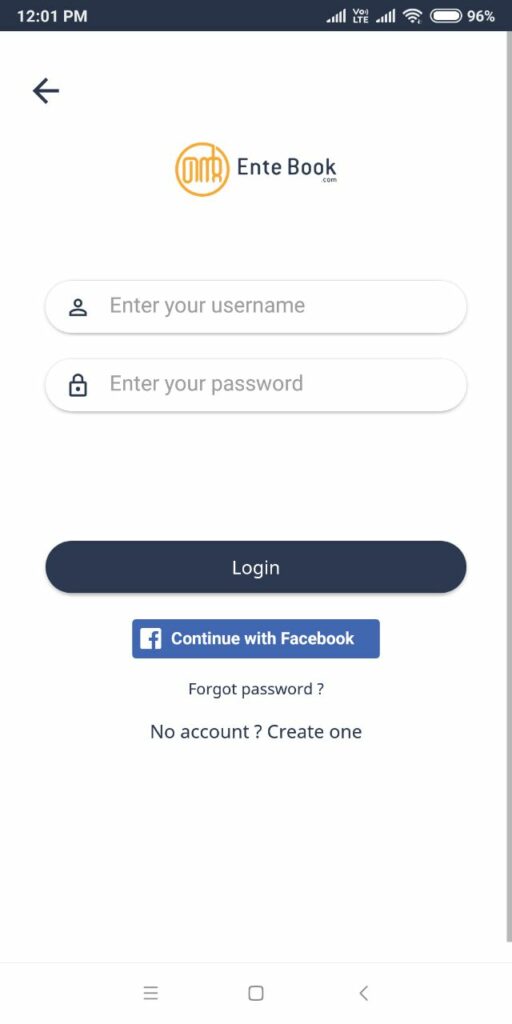 Just like Amazon's app, you can implement Social logins with appmaker. Social logins help in reducing the fiction for the user to enter his data and at the same time, you can gather verified data. Appmaker's platform provides both the standard and social login.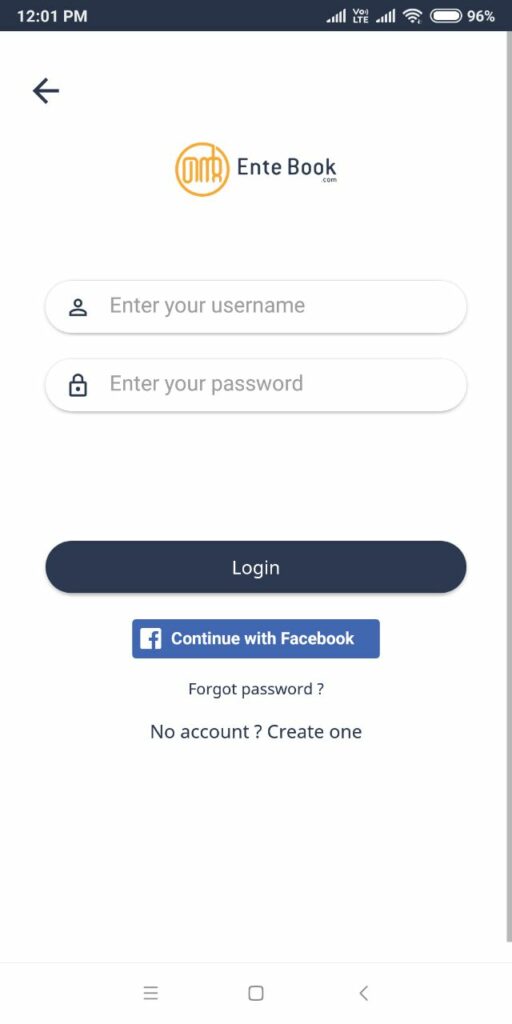 Add to Cart, Buy Now and Wish List
Sales are the basic intention of having an app. And these are the buttons which help achieve it. Appmaker lets you include and as well as remove ( In-case if you prefer a catalog mode app) these buttons. And all the product and category pages include these buttons. Moreover, redesigning these buttons are also possible.
Sorting and Filtering
In order to make shopping easier and convenient for users, appmaker offers Product sorting and filtering. Users can filter the products using attributes such as color, brand, size, and more.
Summing up
Having just an E-commerce business may not be a bang. You have to be kept updated with the latest trends in E-Commerce. A website can do lot to improve your online business, And An app can do much better in customer acquisition and engaging them.
Here is an article about the selected advantage of having an app for your E-Commerce business.

Appmaker has shown its excellence in developing E-Commerce native mobile apps. Before you take a leap into M-Commerce, Look for its checklist. Here is a free E-Book about mastering M-Commerce, which will help you gain deeper knowledge.
Exited about how your E-Commerce mobile app will look?