The ongoing pandemic has surely put a brake on many of our daily routines and habits. Things have changed and looks like our businesses need a break too to figure out a way before we get right back on track and stand up on our feet again. This brings me to introduce to you to a plugin that can help temporarily disable your WooCommerce store – Woo Store Vacation plugin.
Temporarily disable your WooCommerce store with the Woo Store Vacation plugin
The Woo Store Vacation plugin temporarily disables your online store (both website and app), thus, preventing your customers to buy any products.
Well, don't worry about the fact that your store will not be visible to your customers. The store will be present and the products will be visible too. However, customers will not be able to make a purchase. Mostly like what eCommerce giants like Amazon and Flipkart did during the beginning of the COVID-19 season.
Install Woo Store Vacation plugin


You can either download the Woo Store Vacation plugin from the WordPress plugin page or search for the plugin in the plugin page of your WordPress dashboard and install it.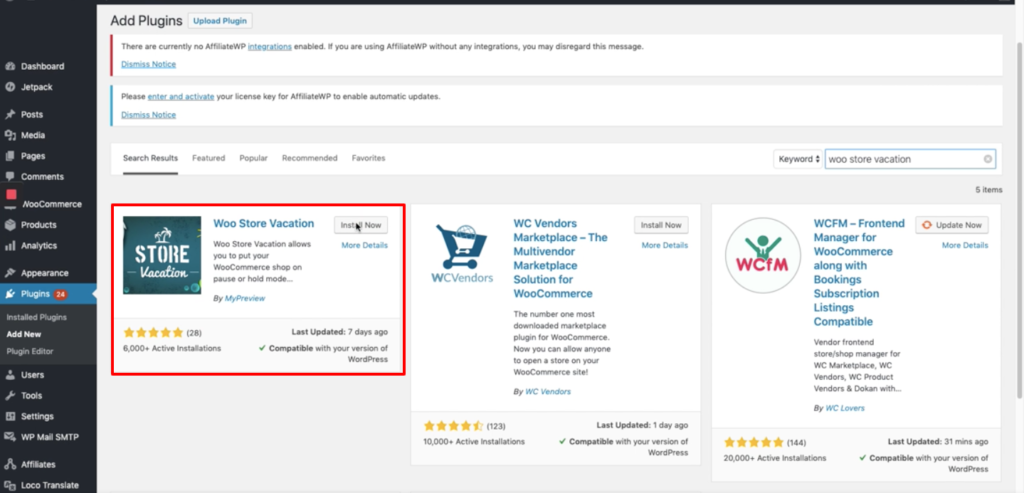 Once installed, click on Activate and the plugin is ready!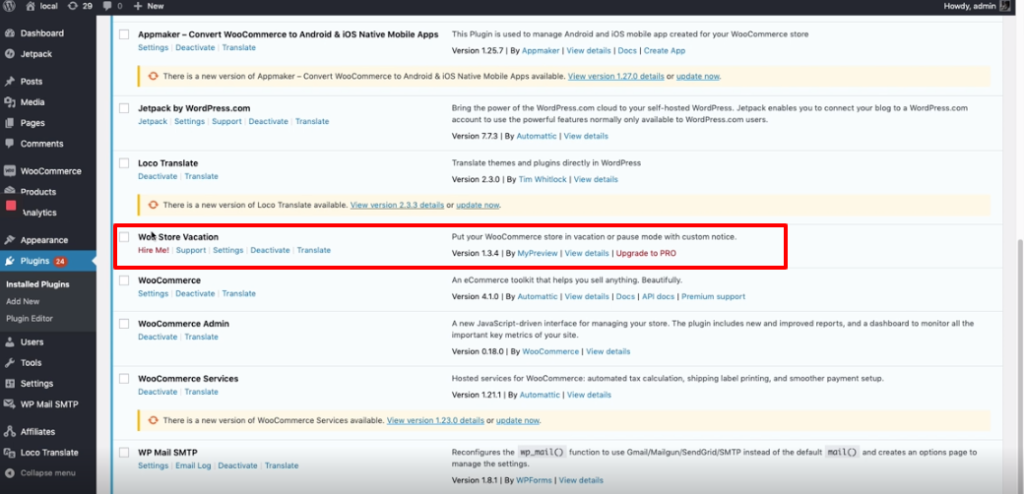 Next, click on Settings of the plugin and you'll see a lot of options. You can decide from when to when you want to disable your store, and a lot more.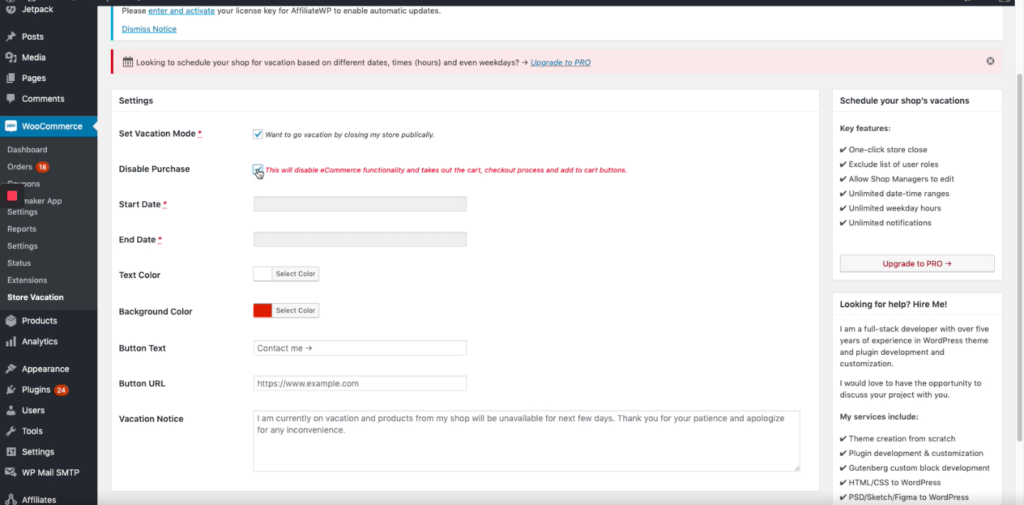 In the Settings, you can completely control the disablement of your store. There is an option of Disabling Purchase which will automatically remove the cart, Add to cart, and checkout process from the store.
You can decide the start date and the end date of suspending your store. Add a notice saying that you are temporarily closed due to the COVID-19 lockdown are on a vacation. Choose a text and a background colour for your notice. And save the changes made!
To get more options and customize your message, you can upgrade to the PRO version which is a paid version.
When a customer tries to checkout, this will be the message that will be displayed –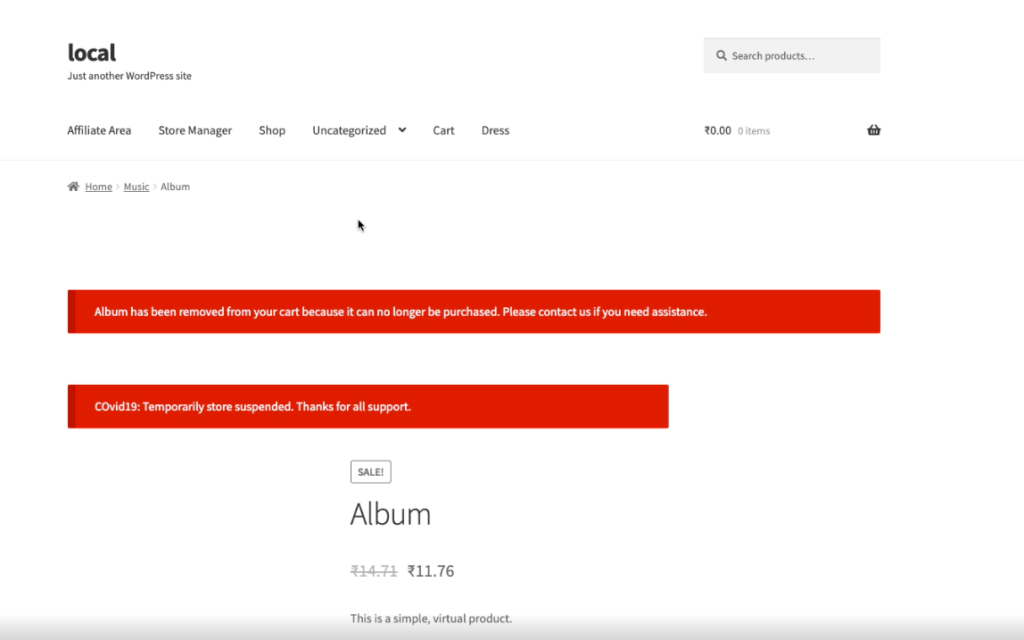 Try out this plugin for your store now! Check out this video on Woo Store Vacation plugin.