One of the most exciting feelings of running e-commerce is to be able to track when a customer is in your e-commerce store, browsing products, adding it in their cart, and approaching the payment stage.
But, all of a sudden, instead of completing the order, your customer abandons the session, leaving the products in their cart and you in the lurch along with a lost opportunity.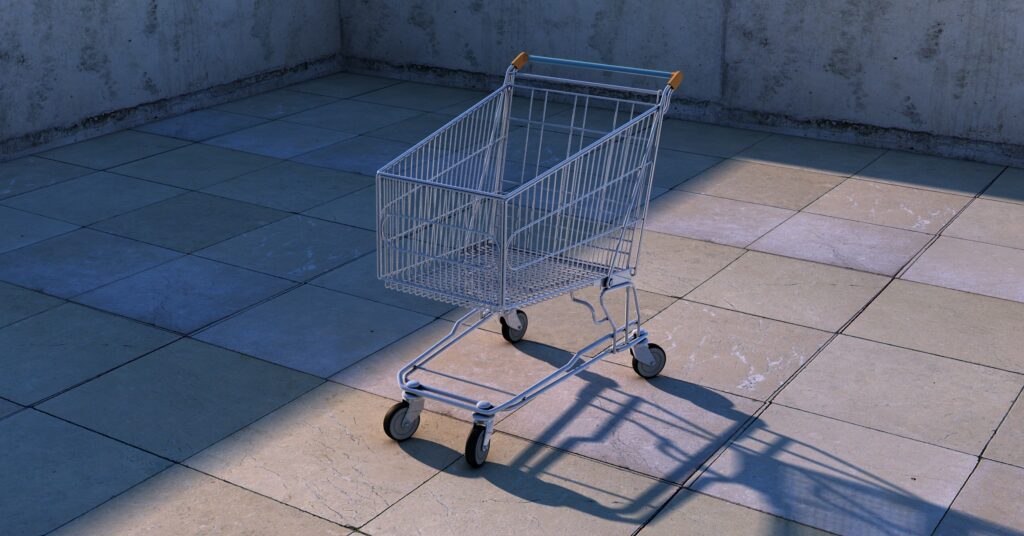 If you face this, you probably have an abandoned cart situation.
What this means is you have a good amount of traffic influx to your website that isn't converting into sales. And while as worrisome as this sounds, you're not alone. A staggering 69% of eCommerce shopping sessions end up in abandonment. That's A LOT of potential revenue lost.
But don't call it quit just yet. Because even if we cannot possibly eliminate the cart abandonment phenomenon, what we can do is – minimize the chances of it happening.
The best way to go about it? By using abandoned cart emails!
These are emails sent out to customers if they abandon a cart online. It redirects them back to the e-store, with timely reminders, to complete the transaction.
If used correctly, the abandonment cart email strategy can become a significant asset for businesses and help recover up to 28% of previously lost revenue! Here's how you can do it.
Why Do Your Cart Abandonment Emails Need to Stand Out?
Consider this – just like your customers, you abandon carts all the time from different websites. And you probably get as many (if not more) abandoned cart emails too! 
If you were to look closely at the follow-up emails you receive and what you sent to your target, chances are, both look fairly similar.
This is because, in many cases, you are likely using the same generic tactics and methods used by all the other e-commerce businesses and ending your follow-up email's chance to shine in your customer's inbox.
With an average e-commerce site seeing a conversion rate of only 2.86%, it's essential to put a spin around your cart abandonment strategy.
The need of the hour is to stand out in your customer's inbox, and you can only do this by differentiating yourself from the competition and enticing the customer to complete a purchase.
Depending on what your core message is going to be, you can craft e-commerce emails with your email service provider that stands out from the rest and give your email prominence in customer's inbox –
How to Create Effective Abandoned Cart Emails?
Take the below abandon cart email template- it's simple, effective, and uses a bit of humor to keep the mood light. 
This is just one of the many ways in which you can craft a simple yet effective abandoned cart email. 
Here are a few more great tips to craft a great email to get the clicks back to your website:
1. The Timing
The timing is important.
You'd ideally like to catch the customer within one hour of the abandonment.
Ideally, as ecommerce businesses, you should send up to two reminders after the first one. Generally, these are sent 24 and 48 hours after a transaction.
It is crucial that the customer notices the email in their inbox, and even more so, clicks and completes the transaction, so you get the revenue.
If they don't return even after this, give it up. You'd rather they return sometime in the future than be sent to their spam emails and lose pretty much any chance of making it, right?
2. The Subject Line
With 47% of people opening a cart abandonment email based purely on the subject line, consider your subject line to be the deal maker or breaker. Make sure it's catchy enough to get the attention of your customer and, at the same time, does not beat around the bush. 
We suggest you follow these three points for a subject line that can achieve the maximum open rates and helps in abandoned cart recovery:
Shorter character lengths – Keep the character length to 21-50, so it can be optimized for mobile
Personalization – Include the customer's name in the subject line as this gets the attention of the user immediately
Try using emojis – When appropriately placed, they can lighten up the mood and make emails quite interactive
A few good examples of great subject lines include –
Hey Ryan, you're nearly there
Time's running out Alex, those shoes are waiting…
Your cart's about to expire, Bob. 🙁
3. The Bait
While sending a customer an email of cart abandonment is something every e-commerce does, it's time to take things up a notch. With fierce competition around, ensure that your campaigns fare better and nudge your audience to return to the session and complete the purchase. 
Some of the best ways you can convince your customers to come back include –
Credibility
Consumers have become wary about internet scams, and one of the first things they do on a new eCommerce site is check for credibility. As many as 88% of customers purchasing intent depends on the online review of the product. 
This is where you can use social proof or reviews of the products your customers abandon to influence their buying decision.
Check this beautiful example below.
The email contains not just the product but also a funny and super credible review that tilts the balance in favor of the seller! What's not to love?
Upselling
Another great way to get your audience interested in returning and completing their sale is to upsell other products within the cart abandonment email itself. 
When a customer leaves a session, it doesn't mean all is lost. You could have an abandoned cart recovery at a better time and upsell the other products that are related to their search and lure them into not just completing their abandoned purchase, but also buying newer products. 
Look at the way this email has cleverly ticked its upselling factor. Not only did the best cart abandonment emails remind the customer about the remaining products in the cart, but they also provided suggestions on a few more items that might cater to their liking. 
Loyalty
There are many things you can buy, but loyalty isn't one of them.
If you're having cart abandonment issues with loyal customers, then nudge them with incentives.
However, the worst mistake you could do here is to frame it as a "discount".
Loyal customers expect way more than a couple of slashes offs. These are already customers who have liked your product and are your frequent buyers and should be showered with extra brownie points for being loyal to your brand.
Introduce loyalty/reward points for every order they purchase from the store. This way, you're conditioning them to use the points they've already earned and enticing them to return and earn more!
Look at how the famous airline brand American Airlines did it.
The email with its tone not only lures the customer to use its existing "frequent flier" miles, but the benefits of the miles drive an extra push for the customer to travel again with the airline for the reward it can provide!
4. App Notifications
Mobile e-commerce accounts for about 34.5% of sales, with the number looking to reach 54% by 2021. Adding push notifications centred around, reminding customers are bound to gain their attention.
With the world going more mobile in every way possible, integrating a push notification version in your email abandonment strategy can be a smart move. You'll be able to catch your customers on their mobile phones, where they remain super active.
Now, Let's Get Started!
With competition rampant, it's essential to keep reducing your cart abandonment percentages by innovating with newer methods.
Working with great integrations for your ESPs can be one way to go about it, and updating content is a must. Make sure you work with a great email service provider to ensure they are in sync with your abandoned email plans and schedule them properly.
While Mailchimp is considered the leader in the email service provider space, their pricing does not always work out for every business. Click here to know if you're getting true value for your money and consider working with alternate options as well, which work just as effectively.
Considering the rising popularity of mobile ecommerce, aligning your strategies with the mobile segment can reap you benefits. To enable better mobile shopping for your brand, start working with appmaker.xyz. Their effective push notifications and other mobile-friendly features have reduced cart abandonments by 40%!
Start with baby steps, and take one tip at a time to improve your abandoned cart strategy for the long run. Head on over and get started!
Already a WooCommerce store owner? Build a Mobile App to Win More Customers
Appmaker specialises in Quality and Performance guaranteed, E-Commerce Android/iOS Apps for E-Commerce Businesses. Get in touch