Running an eCommerce store in India using WooCommerce?. Well, it's time to ask yourself how much you invested in setting up the payment gateways?
Read Best WooCommerce Payment Gateways across the globe
For eCommerce, there was a time where cash on delivery was highly preferred by the users. Because paying before delivery is considered a risk. And this cost extra pennies. By the way, your customers don't want to spend anything extra. They want to buy their favorite products at minimal cost and in the most convenient manner. And the best solution for this is payment gateways that accept payments through cards/UPI/Paytm. With so many fraud activities happening online, it's not easy to prove your store's integrity and earn the trust of your customers. And unless you make your part clear, people are not gonna shop from your store. They'll move forward with other reliable online stores that they can trust with.
Each store owner should take care of integrating the best payment gateways for wooCommerce your store, especially in India to win trust and brand loyalty. There are some factors that determine the quality of WooCommerce multiple payment gateways.
Here are a few:
Easy to integrate and upfront setup fee
Transaction fee
Best in UI
Analytics
Receipts for each transaction
Settlement Period
Customer Support
Here is the WooCommerce payment gateways list in India:
Best WooCommerce Payment Gateways in India
#1 Razorpay – 2% per transaction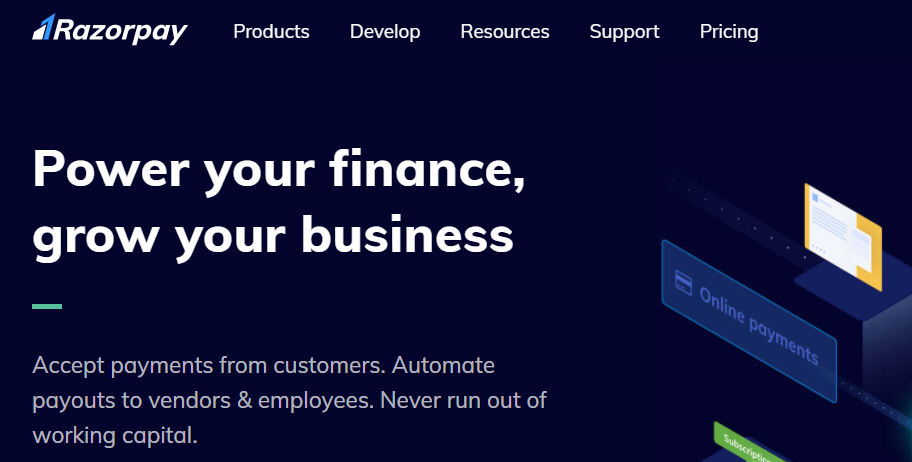 This is one of the top WooCommerce payment gateways in India. Razorpay lets you accept payments from various sources that include Indian debit cards, credit cards, digital wallets (MobiWik and Freecharge are included), net banking, and UPI.
You can get it integrated with your WooCommerce store using Razorpay's WooCommerce plugin with a few easy steps. They have a neat dashboard that guarantees frictionless transactions.
#2 InstaMojo– 2% +INR 3 per transaction
InstaMojo is a free WooCommerce payment gateway that you can use in India. They accept payments through debit and credit cards.
Besides debit/credit cards payments they also support:
Net banking
UPI transaction
Wallets
Equated Monthly Instalments (EMI)
NEFT
IMPS
InstaMojo gives your customers a great checkout experience while doing WooCommerce payments.
#3 CashFree– 1.75% per transaction
CashFree for Indian WooCommerce stores comes with a wide range of features. Just as the other plugins CashFree supports all Indian cards, net banking, wallets, and more. It supports Bulk Payments letting businesses and merchants.
They Support instant refunds, on-demand payouts, and recurring payments.
To make secure transactions and know more about customers they provide bank account verification.
CashFree lets your users transfer money with low transaction costs.
#4 PayPal – 2.5% + INR 3 per transaction


PayPal lets you accept WooCommerce payments from all over the world including India. The features of PayPal WooCommerce include 180-day buyer protection, free return shipping, and confidentiality.
Selling with PayPal integration makes it easier for you to do faster, safe, and easier transactions.
Also, Paypal supports 100 currencies, and there is a total of 200 million PayPal accounts. Moreover, the advanced features of PayPal include cheque uploading using a mobile camera.
#5 CCAvenue – 2% per transaction
CCAvenue is another top WooCommerce payment gateway in India that lets you accept all types of payments within the country. The payment method supports 200+ payment options and is able to process multiple currencies.
Moreover, CCAvenue is iFrame Integrated which lets your users do payments on the checkout, and it also includes smart dynamic checkouts.
Above all, CCAvenue gives you features including dynamic event notification, marketing tools, and smart analytics.
A BONUS POINT ?
Pabbly Subscription Billing
If you are struggling to manage your online payments then do checkout Pabbly Subscription Billing. It is a subscription and billing management software that lets you collect unlimited one-time and recurring payments efficiently for your eCommerce store.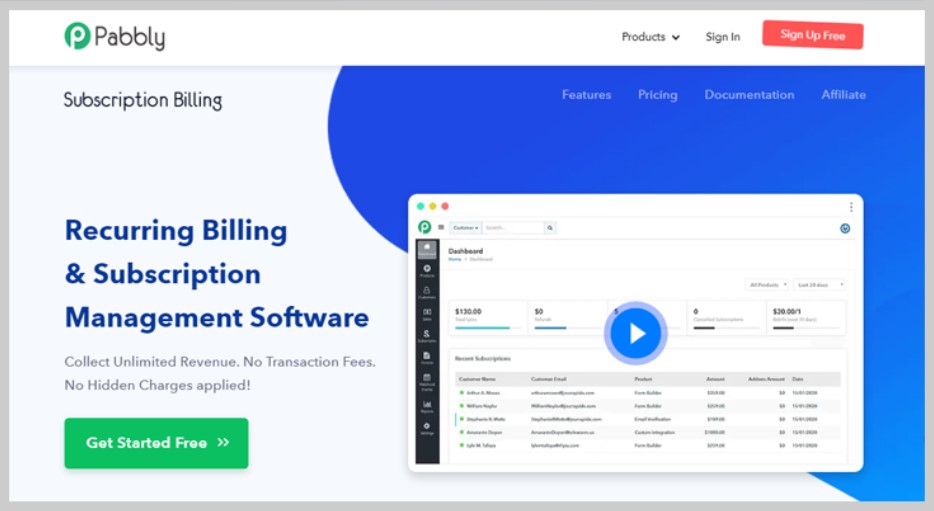 This efficient software comes with a user-friendly interface and is very easy to integrate with your WooCommerce site.
Additionally, with Pabbly Subscription Billing you can:
Directly sell products via checkout pages
Generate extra revenue without any extra cost
Create unlimited plans and product
Connect multiple gateways for payment collection like Razorpay. PayPal, etc.
Ensure fast & secure payment
Easily create & share invoices
Smoothly process refunds
Collect failed payments with the dunning management system
Maintain reports sales reports
Get in-depth reports of your sales
Efficiently manage taxes
Get 24/7 available customer support
You can get this software for as low as $9/ month.
Further, they do not charge any extra amount on your earned revenue.
Summary
Security is always preferred first. For a WooCommerce store to be successful, you'll need to make sure that all the transactions are safe. That's how you earn the customers' trust. All the five WooCommerce payment gateways mentioned in this article work perfectly in India (Yes, Our customers vouched for these when asked about writing for this article which you are reading), as well as they, offer high security and the best when it comes to UI.
So which one to choose? You can choose one that guarantees a secure transaction with a minimal transaction fee. Start with the one having the lowest transaction fee and while growing opt-in for additional discounts from those payment gateways if the volume of transactions per month is bulk in nature.
If you have your WooCommerce store based in India, integrating your Woocommerce website / App with these plugins can help you take your store to the next level.
Already a WooCommerce store owner? Build a Mobile App to Win More Customers
Appmaker specialises in Quality and Performance guaranteed, E-Commerce Android/iOS Apps for E-Commerce Businesses. Get in touch