Black Friday 2019 is here!
And it's time to grab some dazzling deals and fill your cart.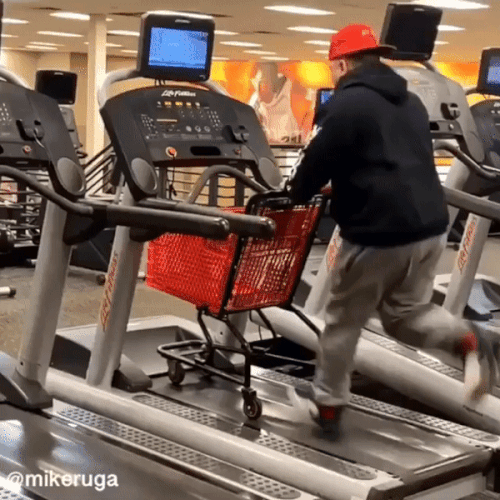 We would like to suggest some of the best deals every eCommerce store owner or someone who is starting it out should know.
Enhance your WordPress or WooCommerce store with the best available deals in the market.
This article covers eCommerce deals offering discounted prices for Black Friday 2019 so as to make it easy for you to grab them now like never before!
What is Black Friday?

Black Friday is just not the beginning of the shopping extravaganza before Christmas but it does serve the purpose of offering special discounts followed by Thanksgiving, usually observed in the US. It is the time when retailers often offer clickbait deals to the customers, in addition to marking the shopping season before Christmas.

As Black Friday & Cyber Monday sales are exciting for the buyers, it can get scarier for the e-store owners. Here is the survival kit for e-store owners to handle the crazy sale.

Why Black Friday deals are worthy?

Over 165 million people shopped over the weekend that brought $6.2 billion online sales for Black Friday, a growth of 23.6% compared to last year. On the other hand, $1 billion out of $1.5 billion in mobile app sales came during Black Friday Cyber Monday (BFCM 2018).

Consumers say they'll spend an average of $502 on Black Friday 2019 (up from $472 in 2018)
Source: BlackFriday.com
Let's check out the best deals WooCommerce & WordPress companies are offering for Black Friday 2019.

List of WooCommerce/WordPress companies offering discounts for Black Friday 2019
Here's our list which covers most of the best eCommerce deals that might be helpful for you to grab on this deal of the year!
1. Bluehost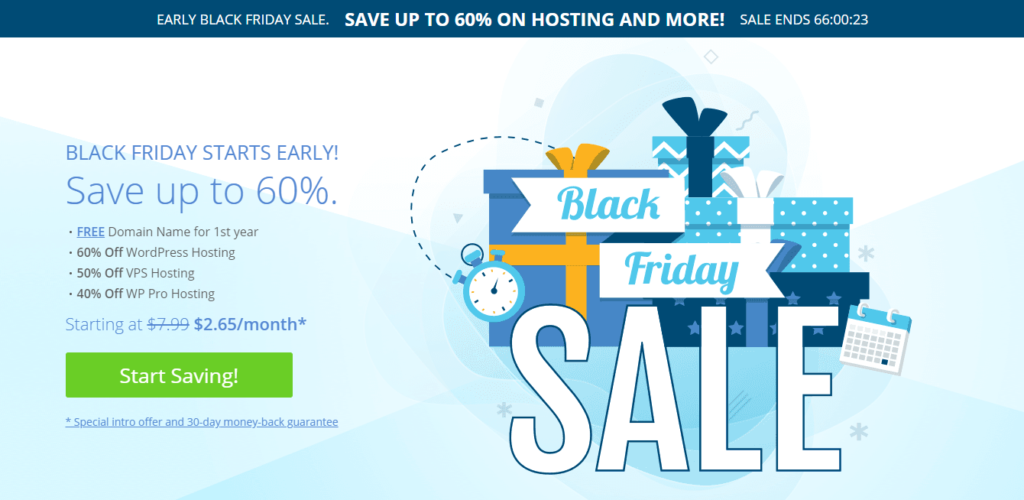 The most reliable, high-performing and secure web hosting company providing WordPress shared hosting, cloud hosting and VPS hosting. Bluehost boasts of impressive uptime levels, 100% compatibility of WordPress features and plugins providing 24/7 support.
Offers and validity:
Shared hosting plans starting from $2.65/month for the basic plan including 57% Off for WooCommerce hosting ($5.95/ month) and 30% Off for WordPress Pro hosting ($16.95/month).
Deals from Nov 25 – Dec 2.
2. Barn2media
Barn2 provides high-quality WooCommerce and WordPress plugins with a wide range of selections to enhance your website experience. Experience the lovingly handcrafted plugin this Black Friday sale.
Offers and validity:
You will get bestsellers, WooCommerce Product Table and WooCommerce Quick View Pro plugins offering half the price.
Deals from Nov 29th – until Dec 2nd.

3. Appmaker.xyz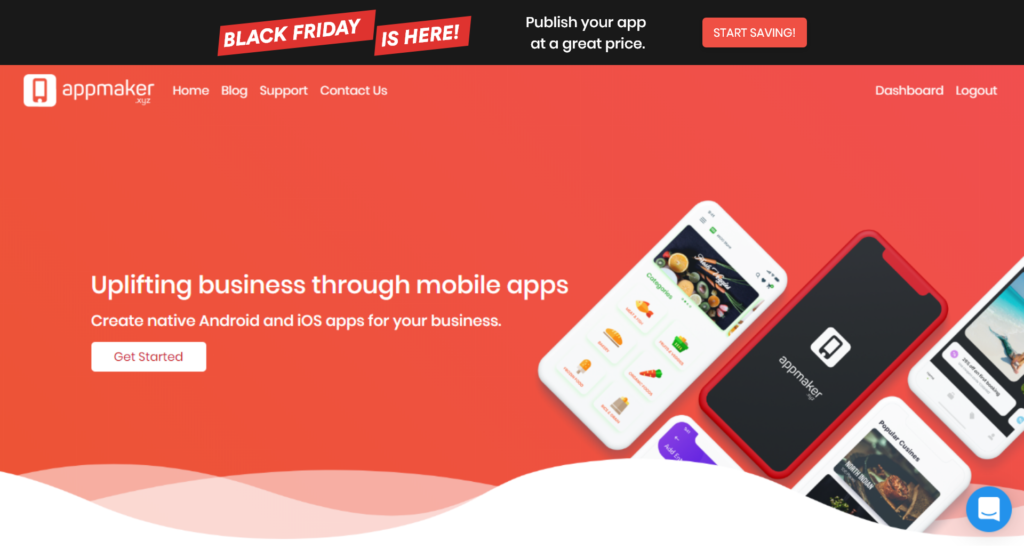 Are you an eCommerce store owner? Figuring out how to increase your sales efficiently? You are at the right place.
Appmaker.xyz helps you not only build a beautiful and dynamic app, it even levels your sales up drastically with integrated analytical tools like Google Firebase.
Firebase provides a dashboard where you can view realtime and detailed analytics.
That's not all, you can create your WooCommerce app with no coding skills. The feature-rich native app syncs with your store in real-time, providing a great tool to boost your sales.
What are you waiting for?
Publish your Android / iOS app today!
Offers and validity:
Avail 30% discount on One Time Setup Fee
DIY Plan – 800 USD 560 USD
Enterprise Plan – 1200 USD 840 USD
Deals valid till 3rd Dec.
Book a demo now!

4. Flycart
Developers of feature-rich WooCommerce and WordPress plugins and their popular plugins being Woo Discount Rules and WooCommerce Prepaid subscriptions.
Offers and validity:
They offer 30% Off discounts on Woo Discount Rules and WooCommerce Prepaid subscriptions.
Deals from 19 Nov onwards.

5. WP Security Ninja
WPSecurityNinja offers comprehensive packages that ensure your site's safety to stay safe and prevent downtime. Special offers are announced for the Annual and Lifetime plans.
Offers and validity:
Avail 50% Off on special Black Friday sale for annual and lifetime plans.
Deals from 18 Nov onwards.

6. WPeka Plugins
WPeka provide about 20+ premium plugins for portfolio, business, eCommerce and more. They provide club membership for full access to all plugins.
Offers and validity:
Use coupon BFPLUG19 to get 40% off on any plugin.
Deals from 4 Nov – 4 Dec.

7. EventEspresso
EventEspresso offers the best event registration and ticketing plugin for WordPress with custom registration forms, online payments, multiple ticket options, calendar and more.
Offers and validity:
Avail 50% Off on the best support licenses.
Deals from 15 Nov – 2 Dec.

8. ComingSoonWP
One of the best plugin builders creating stunning landing pages, coming soon pages, sales pages or under construction pages best suited for online sellers, bloggers, developers, and photographers.
Offers and validity:
Grab the limited time offers for all licenses from 30% – 50% Off.
Deals from 15 Nov – 1 Dec.

9. Visual Composer
The most popular and best editor plugin for WordPress offering ready-to-use assets having 350+ features that will help both beginners and experts to build a quality website.
Offers and validity:
Go for the 40% Off and a chance to get Visual Composer Premium and all the benefits on the last deal of the year.
Deals from 25 Nov – 4 Dec.

10. WP Portfolio
The plugin to showcase images, videos, websites and custom posts as a Portfolio. Grab the best deals for almost all packages. The pricing has been competitively placed for the popular Agency bundle package.
Offers and validity:
Don't miss out for the 25% Off on the plugins and features.
Deals from 25 Nov – 4 Dec.
Shop more for this Black Friday 2019!
According to the National Retail Federation, over 174 million Americans shopped online from Thanksgiving day through Cyber Monday beating 164 million shoppers from an earlier survey. Thus these figures imply that the online shopping frenzy is expected to splurge this holiday shopping season. So try not to miss these amazing deals of the year and fill your shopping carts before the deal ends!

Disclaimer: Appmaker will not be responsible for any change in the deals, coupon codes, validity or affiliate links.