An invoice or a packing slip for an order made is like a guarantee that the customers' product will definitely be delivered. The customer feels safe too if he has proof of the payment made. WooCoomerce PDF invoices & packing slips plugin serves exactly this purpose. Let's see more on how it does it.


Introduction to WooCommerce PDF invoices & packing slips
With 200,000+ downloads, this plugin is used by a wide range of stores for their customers. This WooCommerce invoices plugin automatically adds a PDF invoice to the order confirmation email that is sent out to the customers.
The main features as mentioned in their plugin page includes –
Automatically attach invoice PDF to WooCommerce emails of your choice
Download the PDF invoice / packing slip from the order admin page
Generate PDF invoices / packings slips in bulk
Fully customizable HTML/CSS invoice templates
Download invoices from the My Account page
Sequential invoice numbers – with custom formatting
Available in: Czech, Dutch, English, Finnish, French, German, Hungarian, Italian, Japanese (see FAQ for adding custom fonts!), Norwegian, Polish, Romanian, Russian, Slovak, Slovenian, Spanish, Swedish & Ukrainian
Install the plugin
In the WordPress dashboard, go to the plugins page and click on Add new. Search for WooCommerce PDF invoices & packing slips and install and activate it.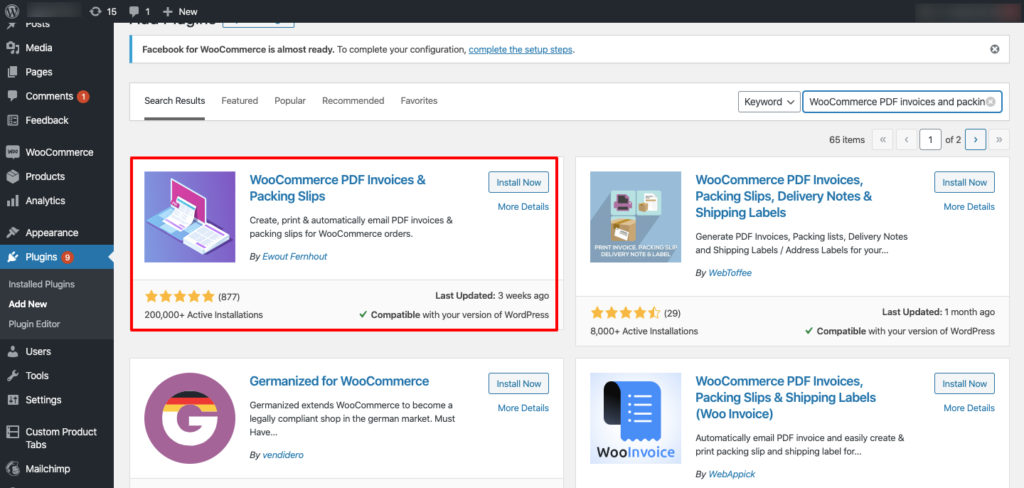 Once activated, go to the Settings of the plugin to define the invoice you want to generate for your customers.
The options you will see in the Settings page is the basic default theme that will be generated as the invoice. If you want to customize your invoice along with the theme, you can do that as well.
Along with the general options of defining the invoice, you can also set advanced options in the Documents tab and the Status tab. You can even define the settings for the packing slip in the Document tab.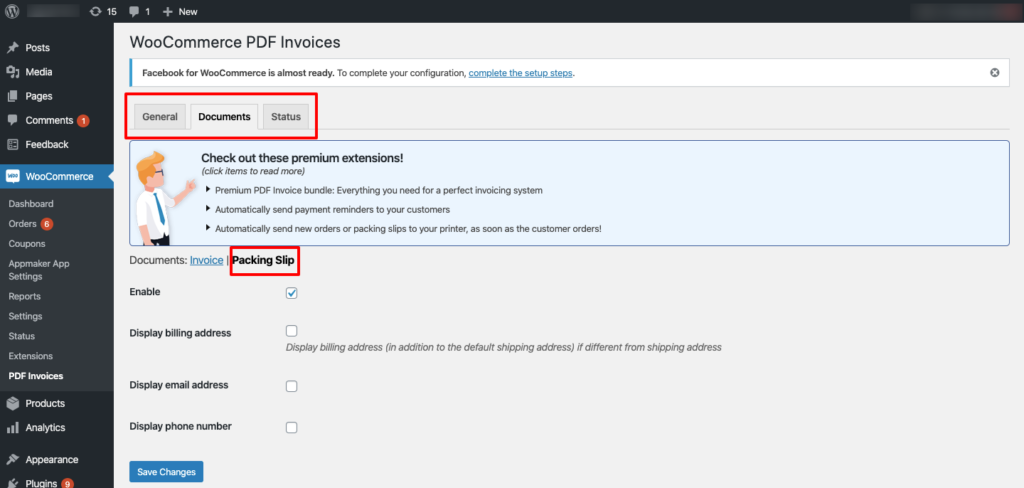 Get the invoice
To see the invoice and the packing slip, just click on any order and it will be visible.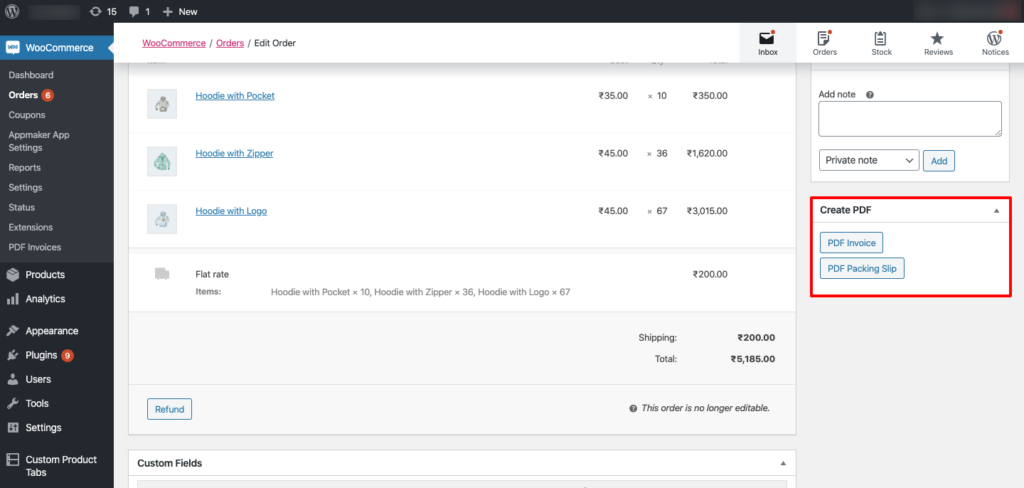 Click on the invoice and you will see the PDF format for the same. Similarly, same for the packing slip.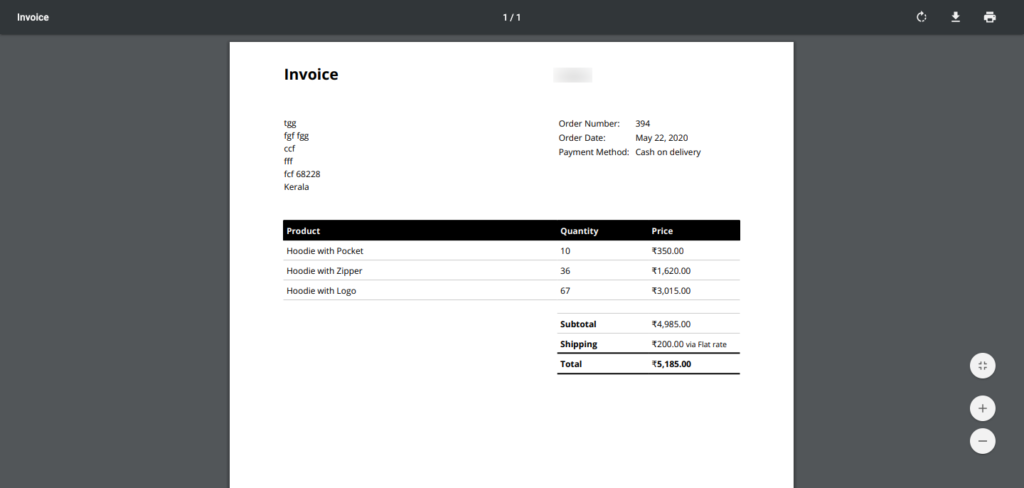 This invoice will be automatically attached to the order confirmation page. You can even download the PDF if you need.
Thank you!