If you want to temporarily stop taking orders on your eCommerce website/app and are looking to put up a suitable COVID-19 banners, Appmaker has the right tool made for you. Create beautiful banners in just a few clicks using this tool.
Amidst this terrifying wake of the present COVID-19, this deadly disease has surely affected the world in unimaginable ways. For a lot of eCommerce stores, demands have been affected and it is only natural that it would happen with lockdowns and restrictions almost everywhere in the world.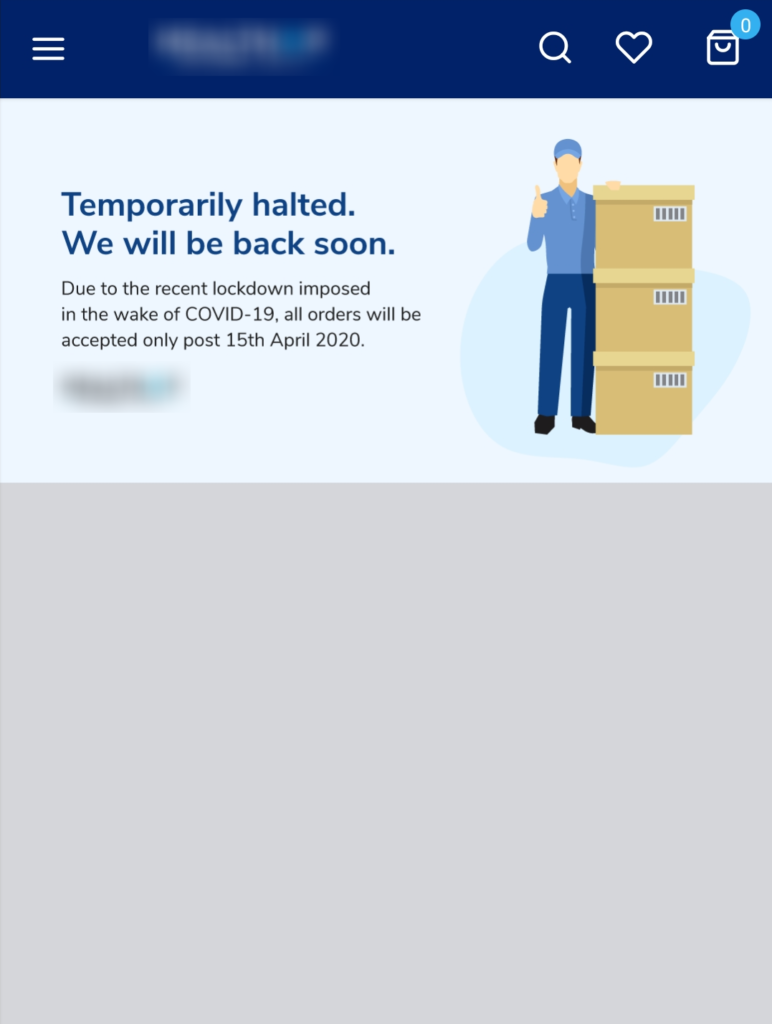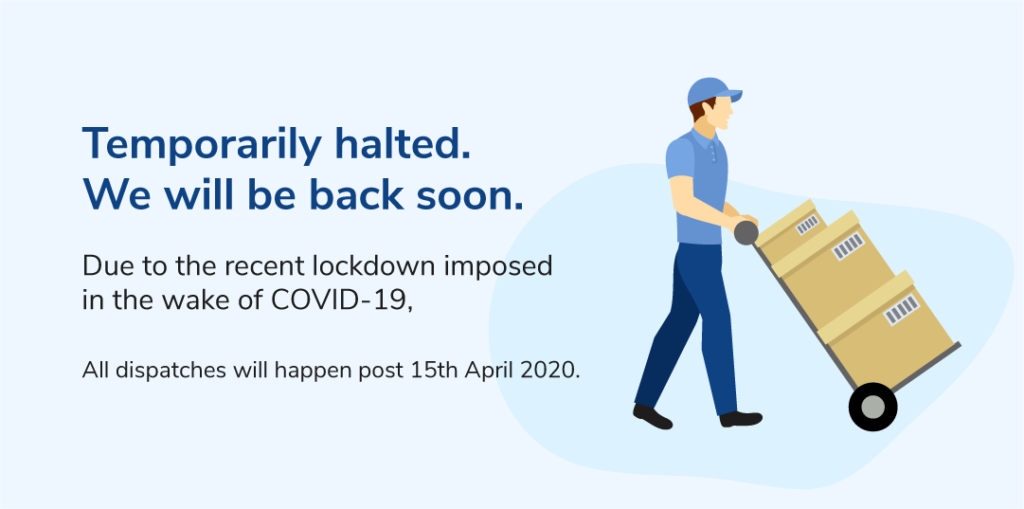 Go to https://tools.appmaker.xyz/. Out of the bunch of options you'll see, click on 'Notice Amid Covid'.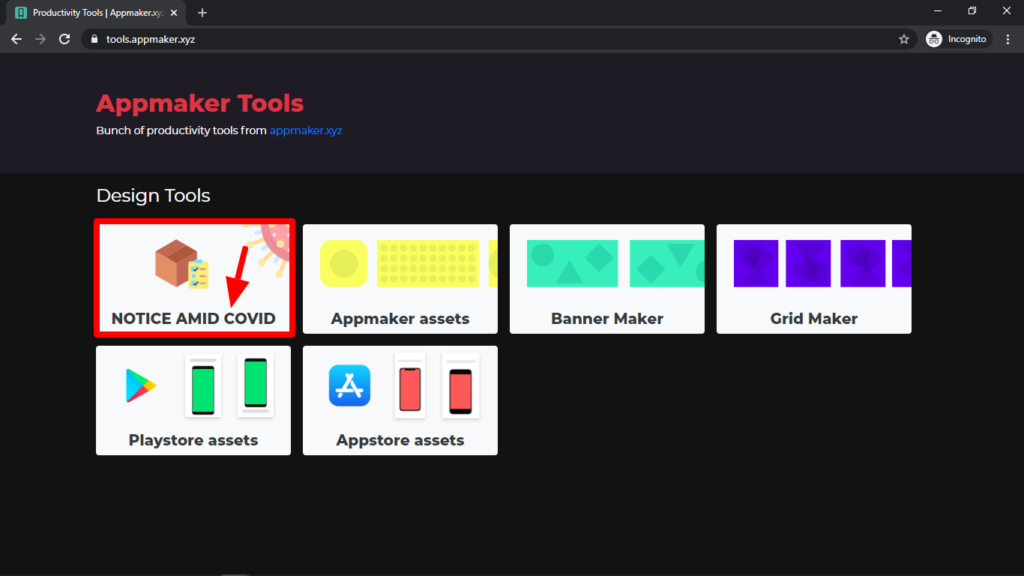 You will be redirected to a page where you can decide the title of the banner and mention a re-opening date. A re-opening date is an assurance to your customers that you will be back soon. You can choose the kind of COVID-19 banners you want for your app/website. Once finalized, click on the Download Image button.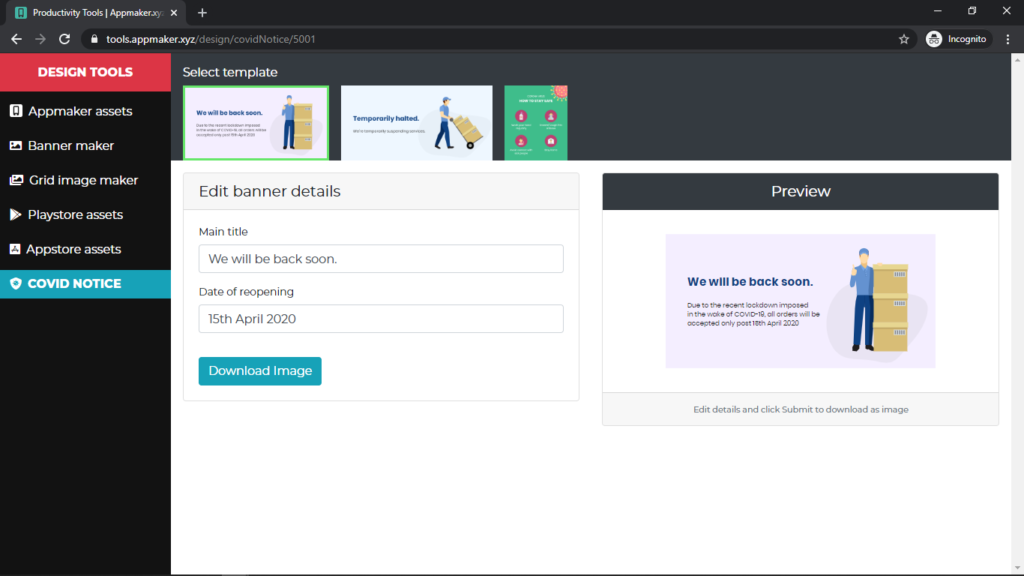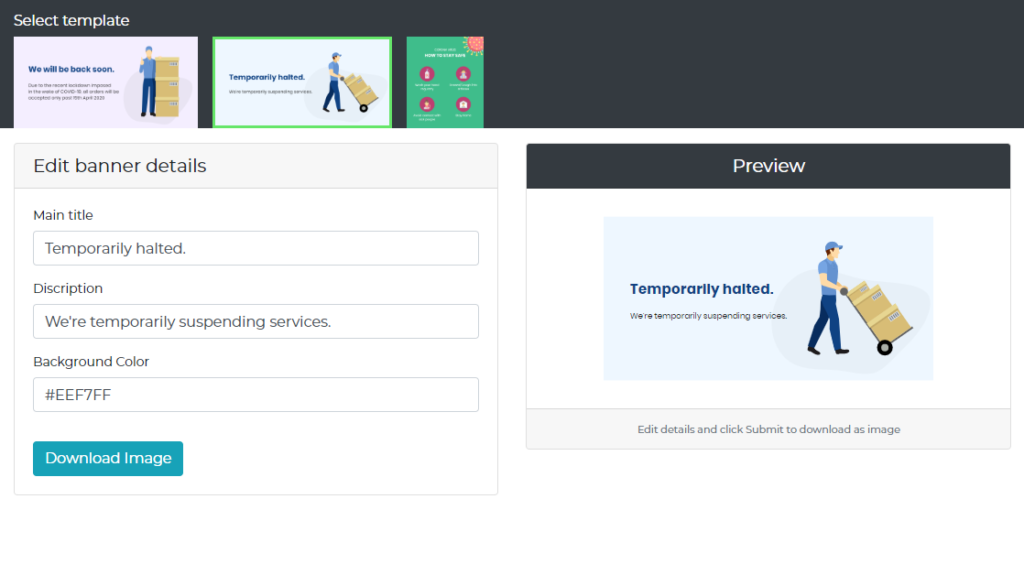 You can also add additional banners according to your need. For example, add COVID-19 banners to educate and create awareness for your customers on how to wash hands properly. You can also create banners on necessary precautions.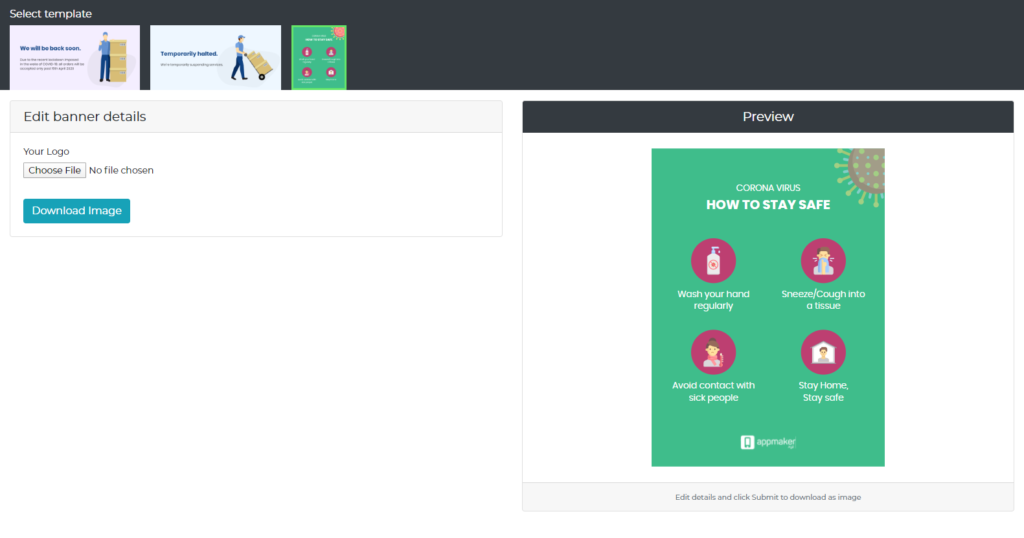 Show your customers that you genuinely care for them with these beautiful banners on your website/app and even on your Social Media platforms. With the necessary banners in place, let your customers know that you have not left them but will be back soon. Also, ensure to keep your user engagement intact by sending notifications or other means so that you don't lose your customers.
Also, to create an app for your business visit appmaker.xyz/woocommerce.
Let's fight against this pandemic together and reach the other side of this hurdle safely!