If you have a WordPress website, you'll know that a good hosting platform is needed to get it performing well and successfully. Having said that, you would surely look for the best WordPress hosting platforms. Hence, getting you one of the best options that have catered millions of sites to their success.
To find the best WordPress platform, one will mainly look for certain factors –
Speed
Support assistance
Security
Website uptime
Keeping these factors in mind, we have brought to you one of the best hosting platforms that have helped millions of websites around the world to achieve their best.
5 top hosting platforms
Bluehost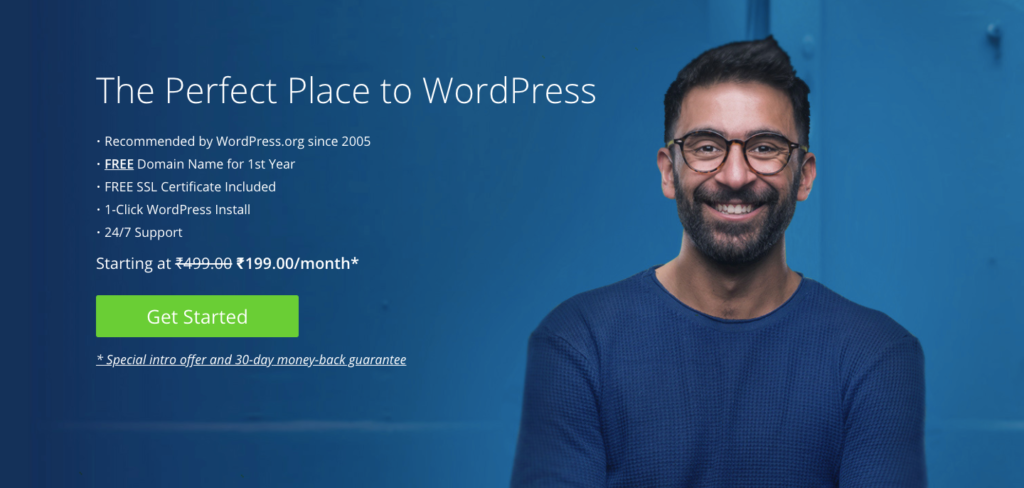 Bluehost is, undoubtedly, one of the most popular hosting platforms. One can understand the extent when you notice the fact that they are recommended by WordPress itself since 2005.
Bluehost is known for its best performance. There is no need to worry about your website running slow even with a large traffic of users. With its average uptime being 99.9% of the times a super-secure platform, you can trust Bluehost in and out.
So basically, you get a free domain for one year, free SSL certificate, and 24*7 support service. If you don't like them, don't worry, you get a 30-day money guarantee.
BlueHost looks great!
Excited by know about Bluehost? Try them out!
Hostgator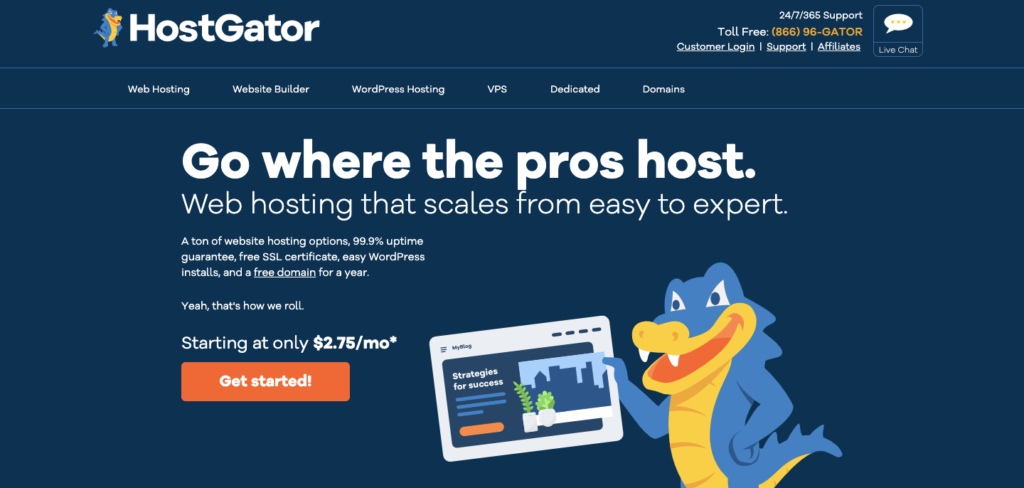 With more than 10 Million domains from across the world, this little hosting alligator has created a huge impact! Hostgator provides a separate solution with special pricing plans for WordPress users.
The uptime for Hostgator is remarkably high and the starting plan stands at $5.95/month. They provide free site transfer with regular backups. And don't you worry about your servers, they will be well optimised by Hostgator. They provide a 24*7*365 support assistance so get all concerns/issues resolved anytime, anywhere.
I loved Hostgator
Get this WordPress hosting alligator to host your WordPress website.
A2 Hosting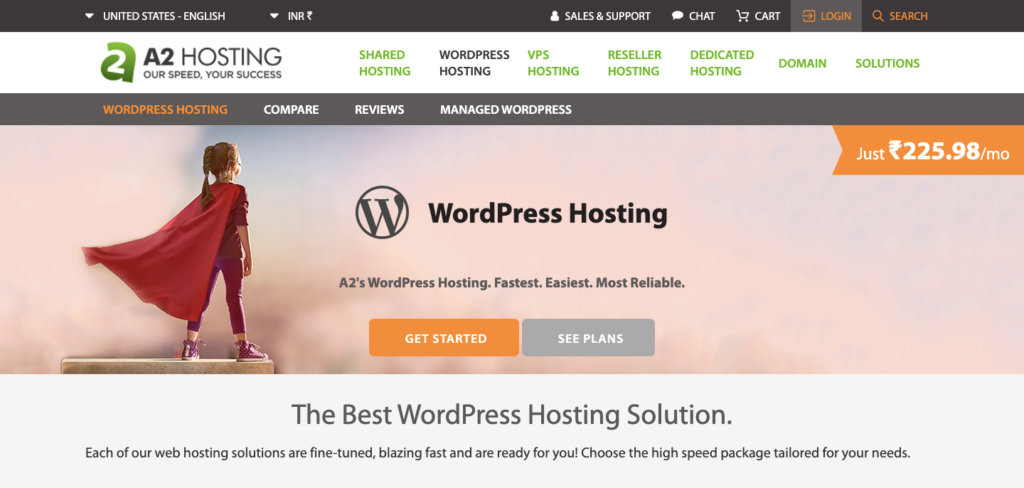 A2 Hosting is surely an extremely popular hosting platform. They have been a choice for many and for good reasons. They provide free SSL for all their plans so you need not worry about security. The website uptime also comes with a 99.9% accuracy.
With their server locations located at different countries, you can choose the one closest to you. A2 Hosting provides a 24*7 support service so get all your concerns resolved in no time.
They mainly provide pricing plans for two categories – Shared WordPress and Managed WordPress. The price for Shared WordPress begins at $2.99/month. And $11.99/month for the Managed WordPress pack.
Interesting in knowing more?
If you found A2 Hosting interesting, head to their website to know more.
SiteGround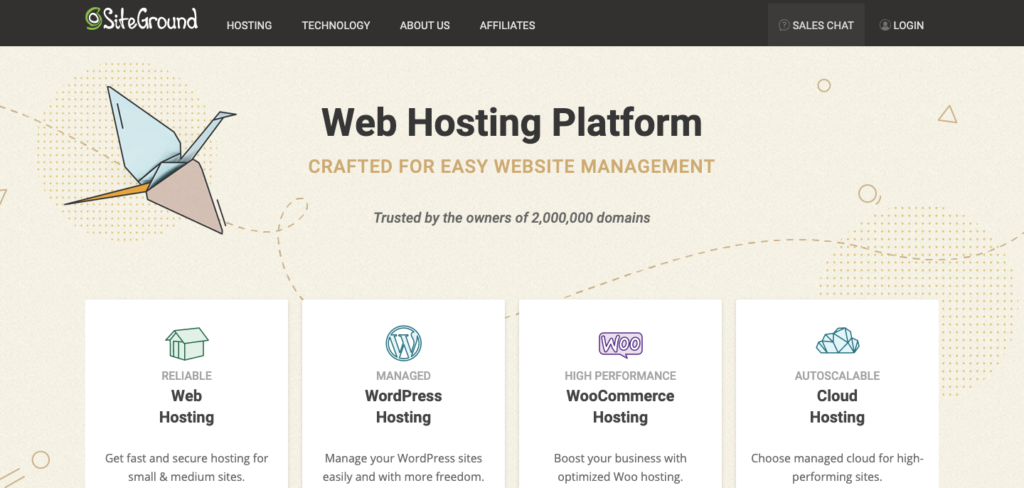 SiteGround is another WordPress recommended hosting platform and is extremely popular. With a wide range of data centres, you can decide the one closest to your location.
They have a separate plan specifically for WordPress hosting and start from $3.95/month. With very high uptime of 99.98% , and 24*7 support assistance, SiteGround can most definitely prove to be one of the best options that you can look into.
Get Siteground
Do you want SiteGround to host your website? Click below.
Dream Host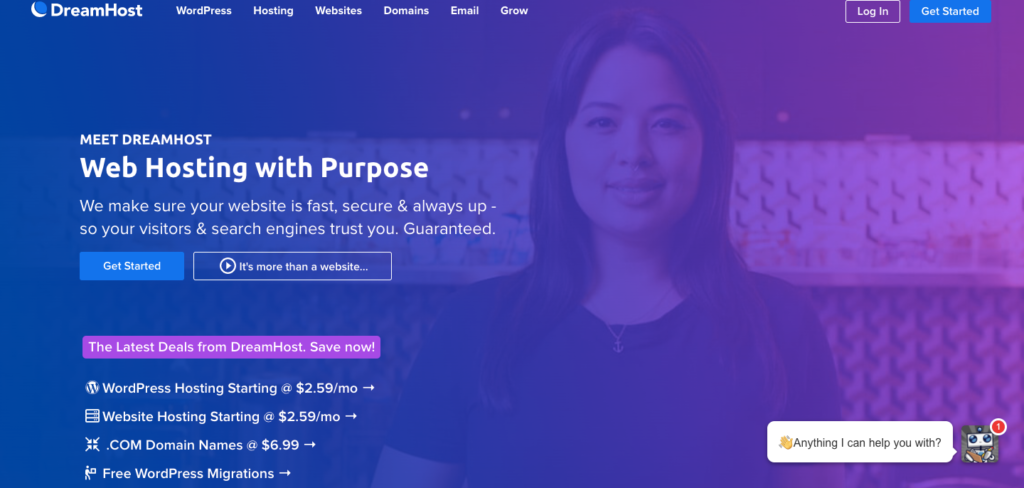 Another popular hosting platform WordPress recommends, Dream Host has a vast experience in the field with many years of experience.
With WordPress hosting starting at $2.59/month, they provide free WordPress migrations. You can choose the domain you need for your website and get it performing and maintained well. They have an amazing customer support service provided 24*7. DreamHost is best known for its high performance.
Want to try Dream Host?
Would you like to try Dream host? Click below.
Which one should I choose?
The above 5 hosting platforms consist being one of the best platforms for hosting your WordPress website. But choosing the one best for you depends largely on the needs of your website and its features. Go to each platform, compare the features that fits best for you and choose a plan that best fits your budget.