Last Updated on
Even though there are tons of app builders out there only a few of them serves the real purpose. Appmaker and Appypie are two among them. There are some common features provided by these two app builders. Even still, there is a huge gap between appmaker and AppyPie. And this is why you need an AppyPie alternative.

This is the first thing that you search for if you are about to create an app for your website. And the results may be confusing.
This article will help you to understand the differences and common features among the two trending app builders namely AppyPie and
AppyPie alternative- appmaker. Both of these app builders are renown for converting any website into an app.
Appypie Alternative
Firstly AppyPie is a generic solution for building an app. That means you'll be building custom apps using a single app builder. That is whether it by eCommerce, sports, WordPress or an event app there is only a single app builder for Appypie. yes, they do provide separate templates, but the features are all same. Which makes it vague.
Let me tell why, the features of an eCommerce app and a church app are not same, for an eCommerce app, you need features such as filtering, sorting, order tracking, payment gateways, product category and more. Whereas a church app requires prayers list, religious event calendar, chat, etc. And hence a single app builder cannot serve the purpose of all kind of app.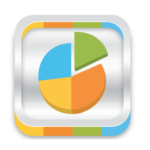 How come appmaker better that AppyPie?
Just as I said AppyPie has a single app builder for building all sort of apps.Whereas appmaker provide dedicated app builders for each category of app. Like,
eCommerce App builder:
eCommerce App builder provided by appmaker lets you convert your WooCommerce websites into native Android and iOS apps.
WordPress app builder
Appmaker has its dedicated app builder to convert WordPress blogs and news site into native mobile App.
Custom App builder
The custom app builder provided by appmaker lets you create native mobile apps even without having a website. You can easily create apps like church app, event app, salon app, insurance app and more. The main advantage of appmaker's custom app is they are fully customizable.
And the features to build a generic app and an E-Commerce app is entirely different.
Like, some of the features that are compulsorily required for E-Commerce app include
Order Tracking
Product shipping
Checkout page
Payment gateways
Plugin Support
Buy now, Add to Cart and wishList
Filter and Sorting
Why not AppyPie to build WooCommerce app?
It is clear that selling products is the basic motive of having an E-store. The products have to be displayed and organized perfectly in your WooCommerce store. And In such a scenario, A generic app builder would do no use. Because the features vary.
Web View Apps by Appypie
Appypie delivers apps irrespective of domains. But the WooCommerce apps offered by AppyPie are apps in the web view. The entire website is wrapped as it is and here you cannot edit or design your app content or customize it. If a simple store is what you want to create, Appypie is an option.
Native WooCommerce apps by appmaker
A web app has many restrictions. Like, customizing the app is not possible, and the app performance is neither satisfying.
The AppyPie alternative, Appmaker provides pure native apps for WooCommerce. Native apps are the best when it comes to performance and quality.
Above all, Designing the app the way you want is possible with appmaker. Here you can load the contents from your website.
Eager to know how your WooCommerce app will look like.
WooCommerce Themes
For an E-Commerce app, visual appearance matters a lot. Customers tend to leave the app if the UI is not attractive enough.
There are 15 layouts which you can use with AppyPie. you can choose from these layouts. Other than these wallpapers, user's cannot customize the theme.
In Appmaker there are a total of 8 widgets which can be used to create your own layout. These 8 widgets include
Banners
Grids
Slider
Image Scroller
Product Scroller
Pre-build Product Scroller
Menu
Text widgets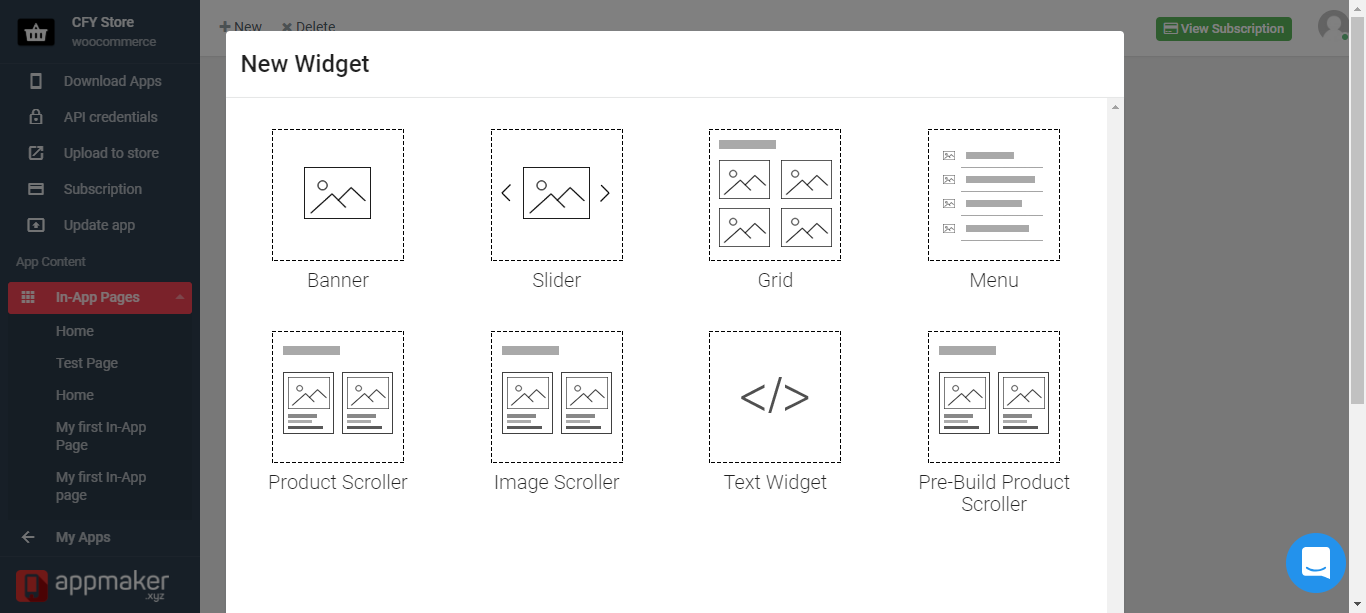 The widgets offered by appmaker are completely customizable, which opens up numerous opportunities for the user's to create their own app theme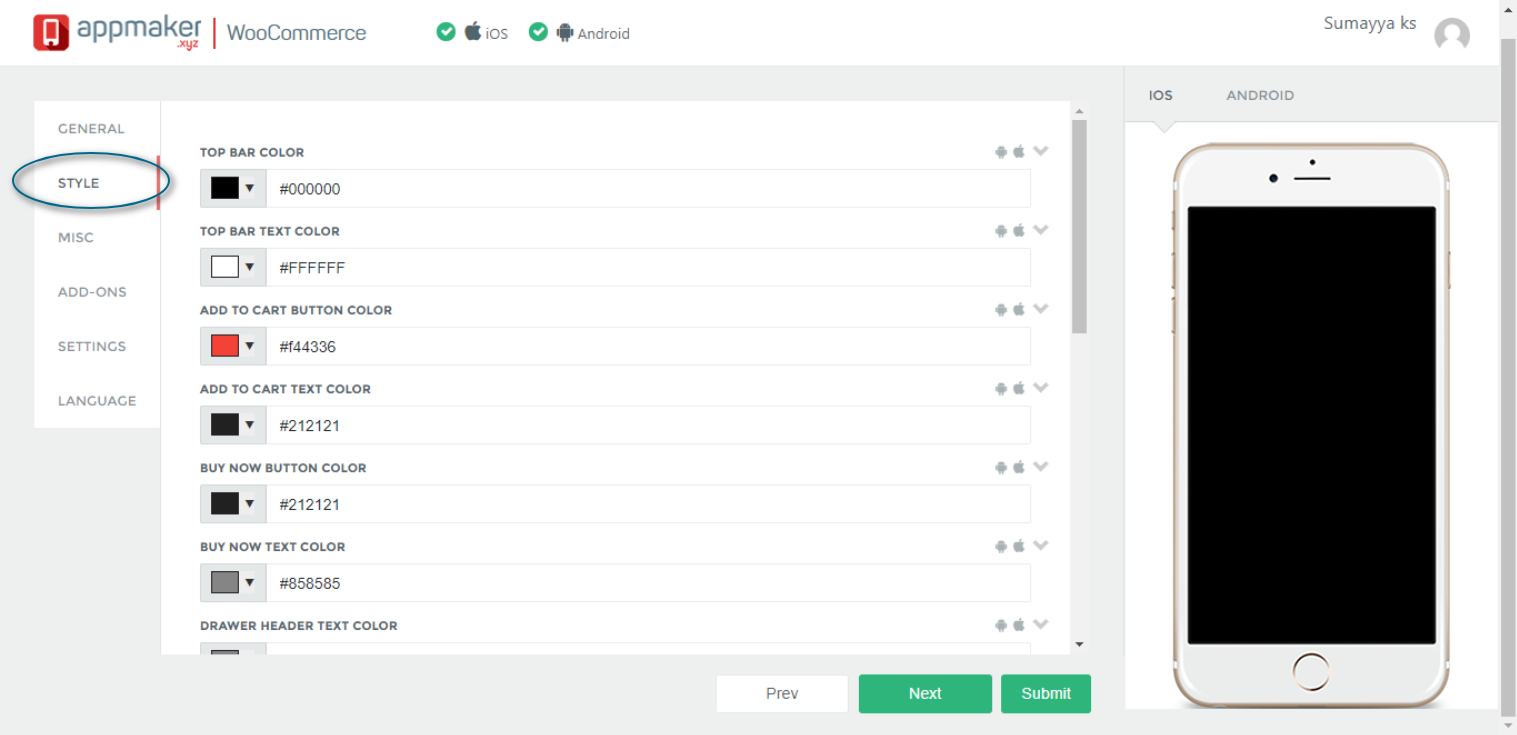 Just like Appypie, you can change the style and colors of the app whenever you want to. There are no default layouts in here. All you have to do is create one. According to app tool tester, The templates are a bit outdated.
When comparing the features offered by appmaker and AppyPie, it is clear that AppyPie doesn't provide unique features to create an E-Commerce app.
Whereas all the app features provided by appmaker's WooCommerce app builder is just to build stunning E-Commerce apps. Features including Order Tracking, Multilanguage Support, Multiple payment gateways, and lot more.
Want to convert your WooCommerce into an app?